Kell Longhorns Named FOX5 Team of the Week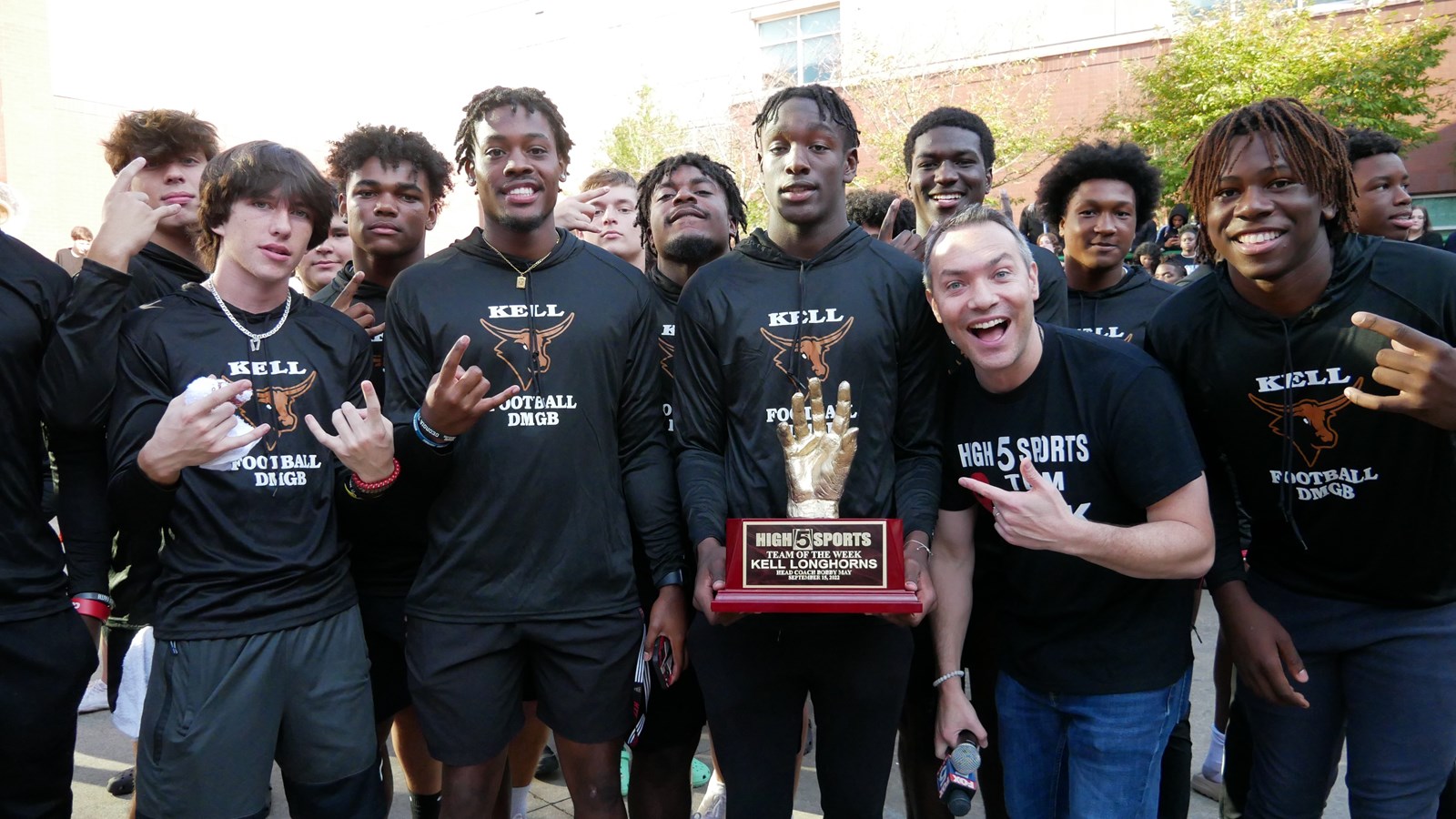 The FOX5 Sports news crew was on site at Kell High School this morning as the Longhorn football team was selected as the High 5 Team of the Week! The Longhorns are undefeated (4-0) on the season, thanks to a late come-from-behind road win over Sprayberry last Friday, 40-35. QB Bryce Clavon's game-winning 45-yard run with just over a minute left in the game sealed the victory for Kell.
The announcement was met with excitement at the school, where a mini pep rally occurred outside. "We are excited to be chosen as Team of the Week," said head coach Bobby May. "It's a great honor for our program, and we look forward to celebrating it and getting back to work and to continue trying to make this community proud."
The Longhorns have been making their community proud all season. After opening their season with a 38-23 win over Cherokee Bluff, Kell has beaten three straight District opponents—Allatoona, Pope, and Sprayberry. In his first season as the Kell's head coach, Coach May is following up on his promise to make Kell "a school to be feared in Georgia." Coach May brings a decade of coaching experience to Kell, most recently as Westlake's head coach.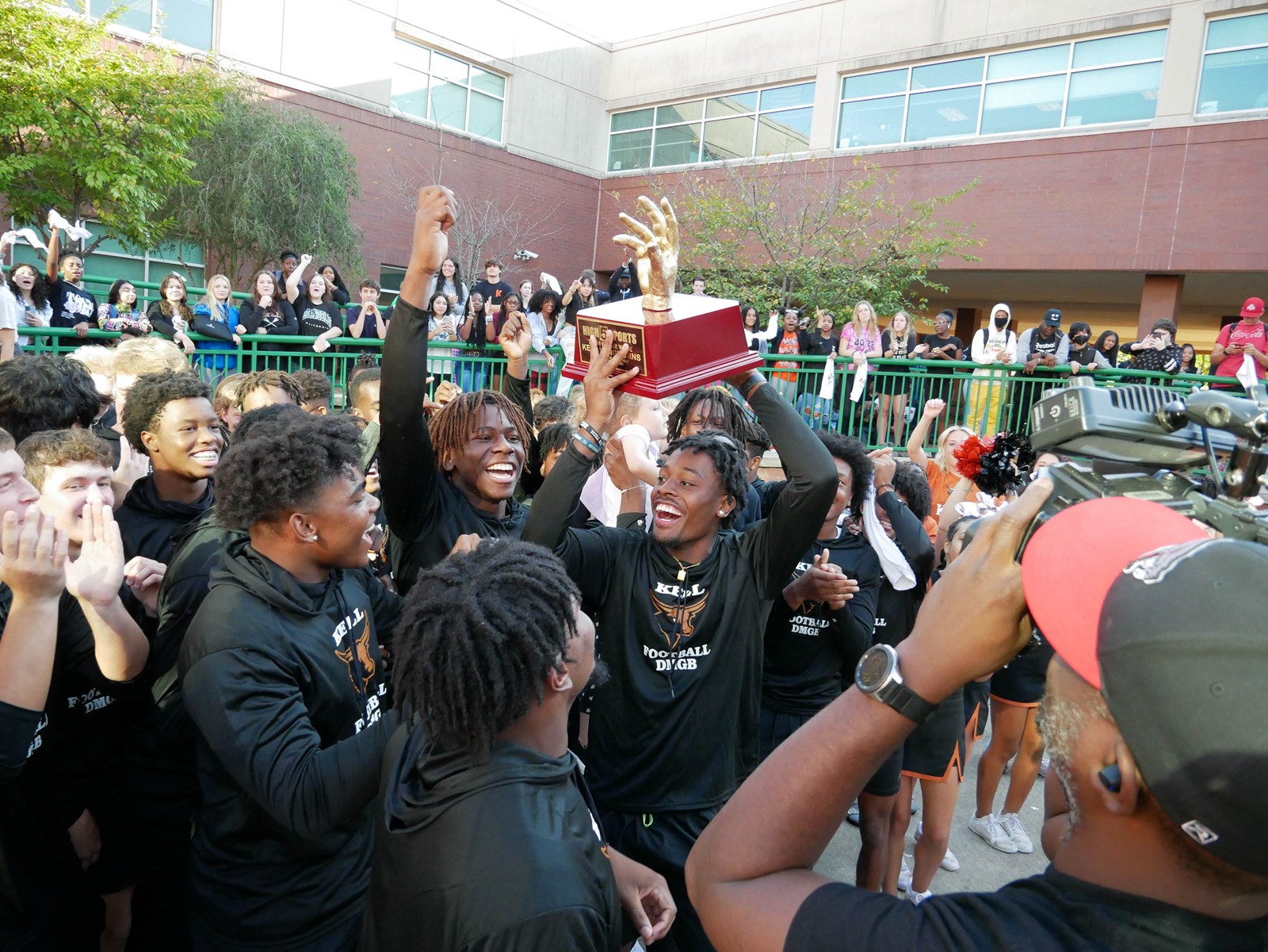 "He is committed to building upon the family atmosphere already in place," said former Athletic Director Richard Norman. "Coach May prides himself on the philosophy of putting WE before ME so that players have an understanding that anything is possible when athletes understand their collective power."
Coach May helped double Westlake's program in the five years he was at the school, and that excitement and enthusiasm are already evident at Kell. For him, coaching isn't just a job but a calling and what he feels he was born to do. He believes his athletes should be an outward expression of that passion, one that is shared by his wife, Afton, and their two children, Ileigh and Brixon.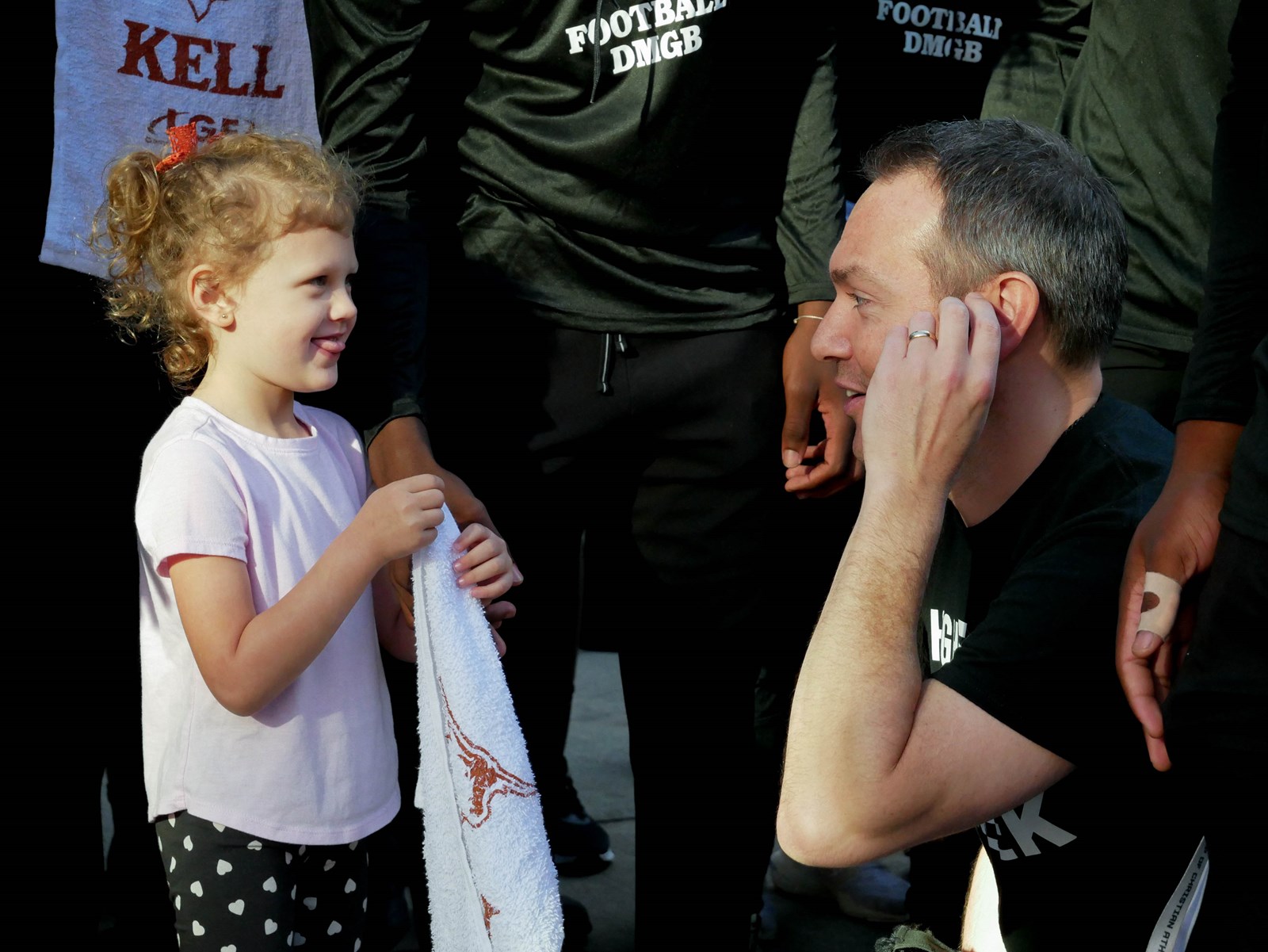 Congratulations, Kell Longhorns! Great job, and much luck throughout the rest of your season! Thanks to FOX5 and Paul Milliken for recognizing and celebrating the Longhorns and Coach May.