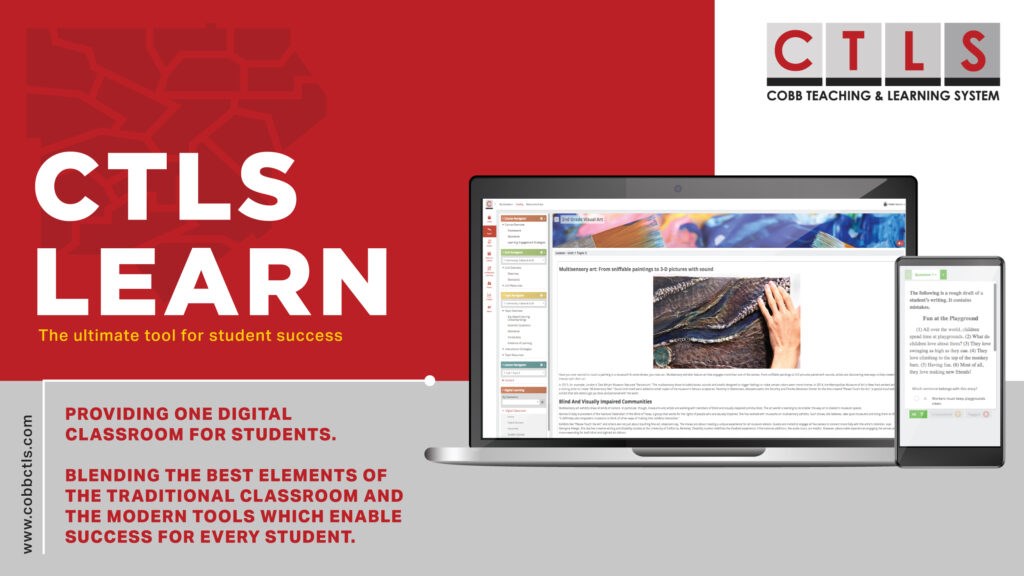 Providing one digital classroom for students. Blending the best elements of the traditional classroom and the modern tools which enable success for every student.
CTLS Learn Highlights

Classroom Communication

Within CTLS Learn, students can access class announcements and information from the Digital Classroom dashboard.

Moderated Class Chat

Students are able to chat with the teacher and the entire class if the teacher has enabled chat in a digital session.

Resources

Students can quickly access all their digital resources in one place. These could include any resources the district or classroom teacher has made available electronically.

Textbooks

Digital textbooks associated with any classes the student is taking will be easily accessible through both the student's homepage as well as within digital sessions.

Live Virtual Class Sessions

Students will have the opportunity to learn and collaborate virtually in a live video environment. These sessions can include video conversations, text chat, teacher screen sharing, shared resources, and assignments.

On Demand Digital Sessions

For content that does not require the students to be face to face with the teacher or each other, they will be able to access digital sessions on their own time which they can work through at their own pace. These sessions may include videos, links to external resources, assignments, etc.

Assignments

Students will be able to receive, complete, and submit digital assignments within their digital sessions.

Assessments

Students will continue to access assessments through CTLS, without having to leave their digital classroom environment.

Teacher Feedback

Assignment and assessment feedback is available as soon as it is submitted by the teacher

Teacher to Student Direct Messaging

When needed, a teacher can initiate video or text chat with a student in order to help offer clarification, provide differentiated instruction, or simply check in.