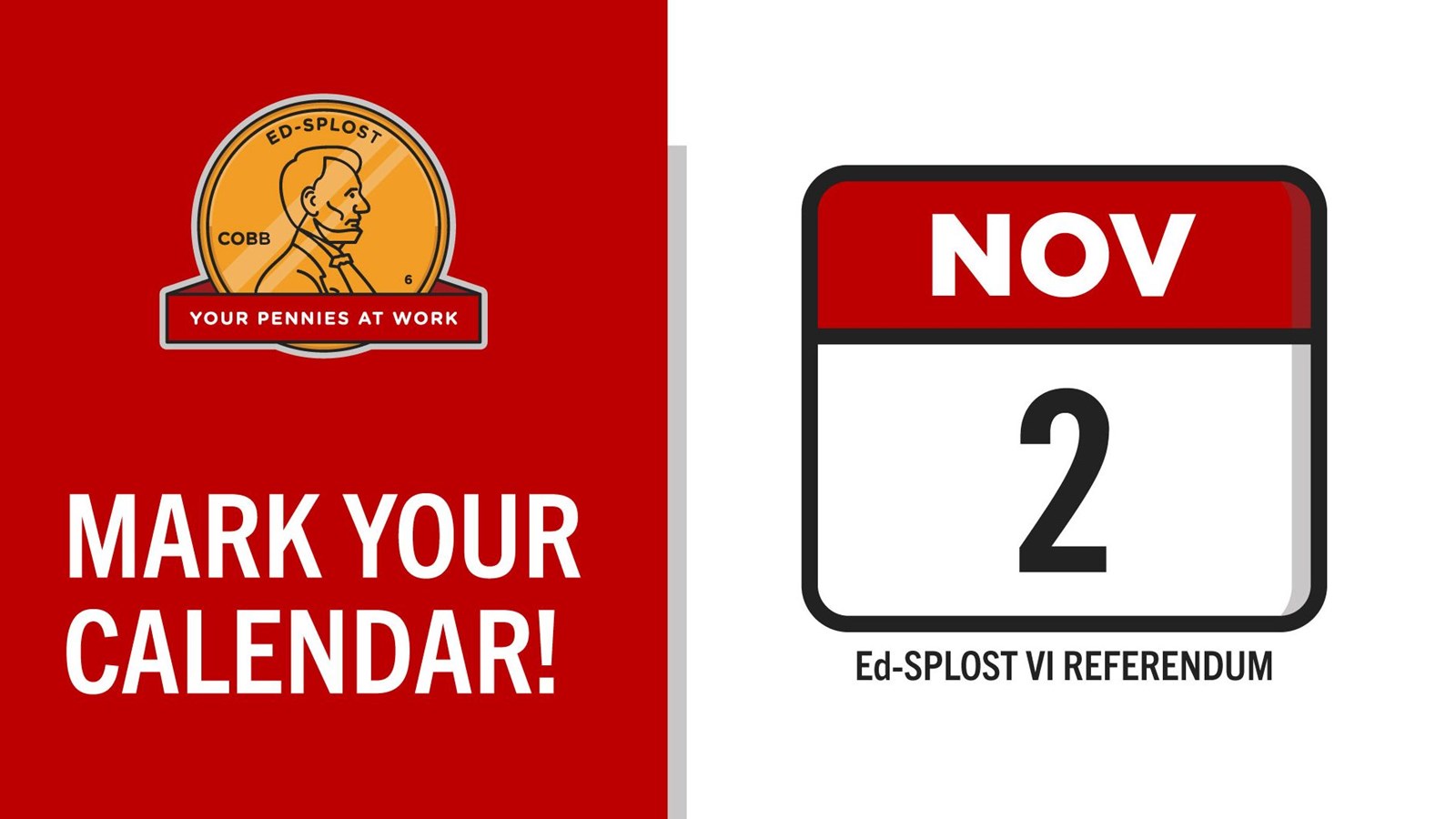 This video provides the viewer with the key distinctions between the two currently available options for funding capital projects in the Cobb County School District, bonds and Ed-SPLOST. The referendum on Ed-SPLOST VI is on November 2nd, 2021, and early voting information can be found at this link: https://www.cobbcounty.org/elections/voting/advance-voting
---
About Ed-SPLOST
SPLOST stands for Special Purpose Local Option Sales Tax. It is a one-cent tax on all consumer goods that must be approved by voters in a referendum. Education SPLOST (Ed-SPLOST) receipts can be used only for school-related capital improvements.
Timeline

Ed-SPLOST 2021
January - Facility needs assessment/facility planning

February

-

Enrollment forecast

March - Develop projected cost/cash flow
April - Draft project needs list/cash flow projections/revenue analysis/capital outlay fund planning
May - Draft project needs list presented to Board of Education
June - Finalize project needs list
July - Distribute first drafts of Ed-SPLOST Referendum (scheduled board meeting)

August - Finalize and approve resolution with ballot language and contract signed
September - Notice to Board of Elections
October - Publish Notice of Election in local newspaper (must run for 28 days or 4 consecutive weeks)
November

2nd

-

VOTE - Education SPLOST Referendum
Ed-SPLOST VI Major Project Needs List:
Career Academy #2 - Northern Cobb Area
New Elementary School - Southern Cobb Area
Classroom Rebuild with Modernization & Upgrades - Sprayberry High School
Bells Ferry Elementary School addition/modifications
North Cobb High School facility upgrades
Tapp Middle School facility upgrades
Kincaid, Mt. Bethel, Murdock, Sope Creek and Tritt Elementary School Annexes
Infrastructure improvements – HVAC, electrical, roofing, plumbing, flooring, lighting, painting
Athletic facility and stadium upgrades – ADA and safety improvements, restoration and repairs
Individual school site improvements including but not limited to signage, canopies and asphalt paving
Safety, security and support enhancements
Academic and technology refresh/upgrades/enhancements
---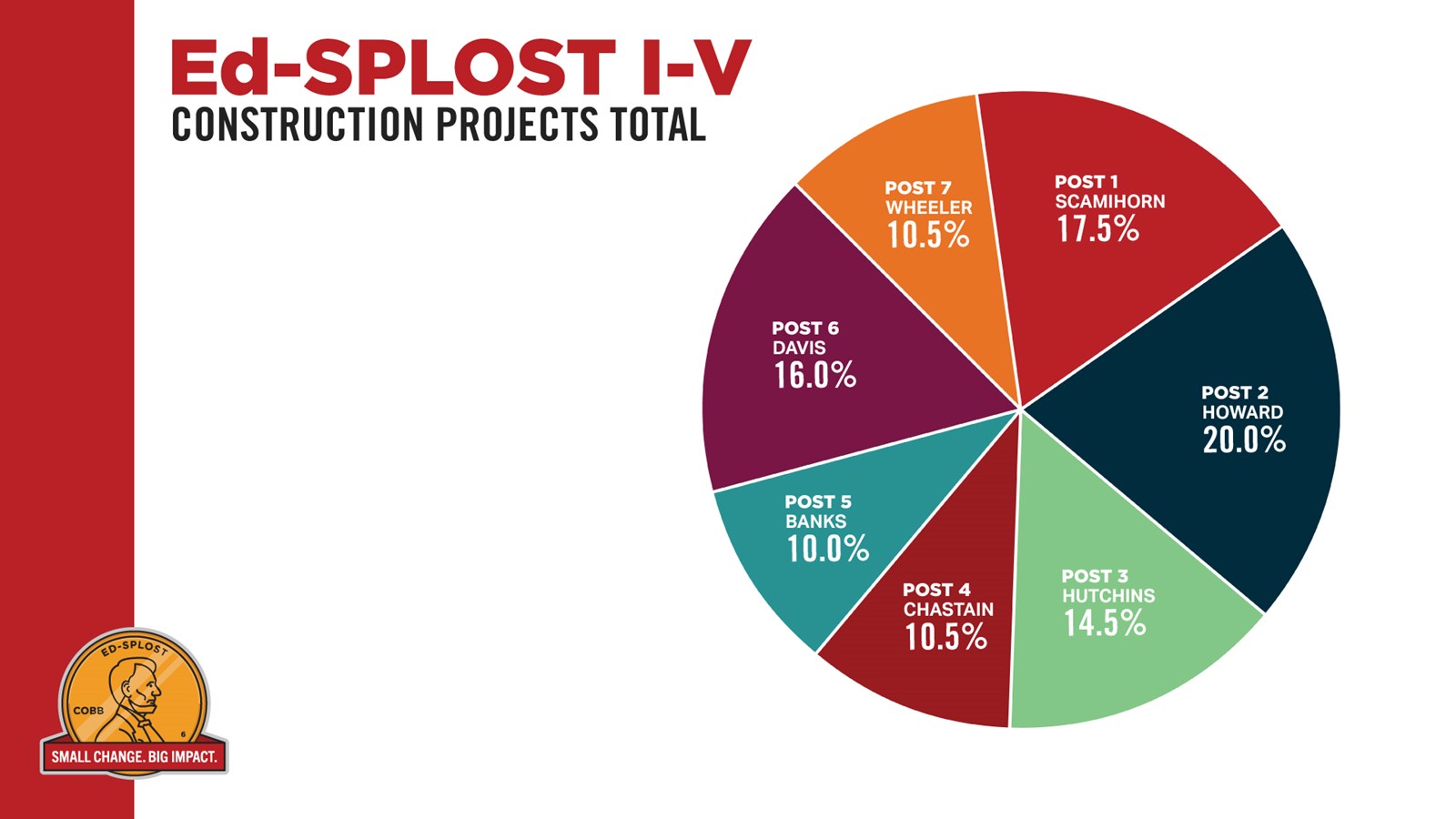 The graphic represents total use, by post, of Ed-SPLOST funds over the first five campaigns.
---
News
---
Videos
---