Lost Mountain Middle School to Host Fundraiser Rally to Benefit Childhood Cancer Research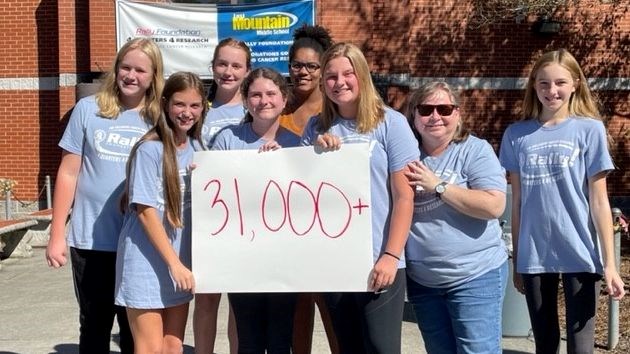 LOST MOUNTAIN MIDDLE SCHOOL STUDENTS TO HOST RALLY 4 QUARTERS 4 RESEARCH FUNDRAISER BENEFITING CHILDHOOD CANCER RESEARCH
Lost Mountain Middle School (LMMS) students will honor childhood cancer patients and survivors at the Rally Foundation for Childhood Cancer Research (Rally) 4 Quarters 4 Research (4Q4R) fundraiser during the 14th annual LMMS Rally Week from September 19-23.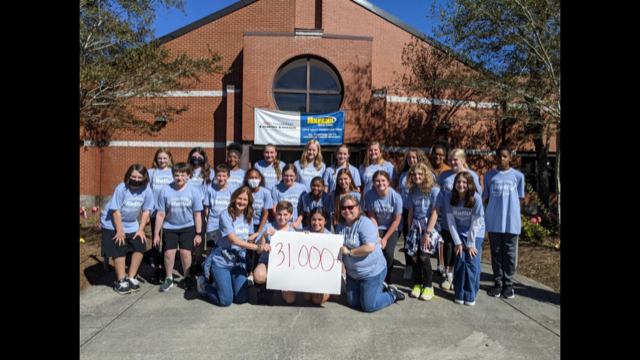 Each year, LMMS organizes this special week that initially started as a change collection fundraiser to honor Rally Kids, children who have fought or are currently fighting childhood cancer. Since 2008, LMMS has been the top fundraising middle school in the nation for Rally 4Q4R, and in 2018 and 2021 was the top K-12 school nationwide. LMMS has had more than ten students affected by childhood cancer in the 30 years of the school's history.
One of the most important components of middle school is teaching and modeling empathy. Every year, Lost Mountain sponsors Rally Week to put community service into action," said LMMS Principal Dr. Ansley Daniel. "Rally Week encourages our students to prioritize taking care of others as they become the next generation of leaders in our community and around the nation."
The week will kick off with a spirit night at Freddy's on Dallas Highway. Then on Tuesday, the LMMS Rally Week will feature a Silent Auction with food catered Zeigler's BBQ Dinner at Lost Mountain Middle School on Tuesday night from 5:00-8:00 PM. On Thursday, the West Cobb Dairy Queen will donate 20% of all proceeds to LMMS Rally Week. The week's festivities will culminate Friday morning with a school-wide loose change and donation collection. Helping Hands Service Club members will line the walkways and hallways collecting donations as staff and students arrive at school, and community donations will be accepted throughout the day. The week's grand fundraising total will be announced at the end of the day.
"We raised a little more than $2,000 at our first Rally 4Q4R week that honored the memory of Rally Kids Tyler Copley and Alexa Rohrbach, and we have steadily increased our efforts and fundraising to more than $30,000 raised in 2021 and over $200,000 since 2008"," said LMMS Social Studies teacher & Helping Hands Service Club sponsor Jennifer Dawson. "It's become a bit of a tradition in our community to make a difference for childhood cancer patients. I wrote a blog for Rally Foundation that shares the story of how LMMS became committed to taking informed action by raising needed funds and awareness for childhood cancer research. It is my hope that everyone will read my blog and feel led to Rally for the kids and families in the fight."
By collecting loose change, Rally 4Q4R offers a platform for communities to save lives by raising funds for childhood cancer research. Local teams, schools, communities, and families have held Rally 4Q4R events to support Rally's efforts to find better treatments and cures for childhood cancer for the past 14 years.
"Every day in America, 47 families will find out that their child has cancer, and they all have the same question: 'What are you going to do to make my baby better?'" said Dean Crowe, founder, and CEO of Rally. "Rally exists to help answer that question. With every quarter raised for research, we are one step closer to finding a cure."
Since its inception in 2005, Rally has awarded more than $25 million in research grants supporting over 400 projects worldwide. Grants are awarded through a competitive, peer-review process assuring that the best research is funded.
To learn more about Rally and Rally 4 Quarters 4 Research, visit RallyFoundation.org.