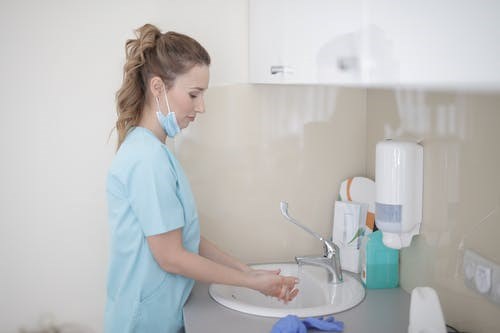 If you have any nursing questions or needs, please contact our front office at 770-578-7200.
Students who become ill or injured at school are given health care in the clinic. Minor injuries are treated. Parents are contacted when the injury or illness is of a more serious nature so that they may pick up their student.
IS MY CHILD WELL ENOUGH TO GO TO SCHOOL?
Form JGC-6 outlines policies and guidelines. *It is critical that your child is symptom-free without medication for 24 hours before sending them back to school.
CAN MY CHILD TAKE MEDICATION AT SCHOOL?
Whenever it is necessary for your student to receive medication at school, the guidelines below must be followed:
Medication must be in the original labeled container. Pharmacists may provide two labeled bottles for this purpose. Medications sent in bags or unlabeled containers will not be given. If your student takes daily medication, please send an extra bottle to be used for field trips and ASP.
Written permission from the parent/guardian is required for the administration of all medications through

the

appropriate form linked here.
The parent/guardian must inform the school of any medication changes. New medications or new doses will not be given unless a new form is completed.
Medications must be brought to the office/clinic by the parent.
Unused medication will be disposed of unless picked up within one week after medication is discontinued. If medication is given throughout the school year, medication will be disposed of according to the Cobb County medication regulation section A12a.