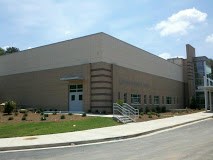 School tours are provided for prospective East Side families September thru April. We have a maximum of 20 adults (2 per party, no children please) on each tour. We ask that you arrive at the school 10 minutes prior to your scheduled tour to leave time to sign in at the kiosk in the front lobby and receive your visitor sticker. You will need your driver's license to sign in. We will meet and begin the tour in the front lobby.
A sign up for school tours is posted here.
Tour dates for SY23-24:
September 5, 8:00 a.m.
October 3, 1:00 p.m.
November 14, 8:00 a.m.
December 5, 1:00 p.m.
January 9, 8:00 a.m.
February 6, 1:00 p.m.
March 5, 8:00 a.m.
April 9, 1:00 p.m.