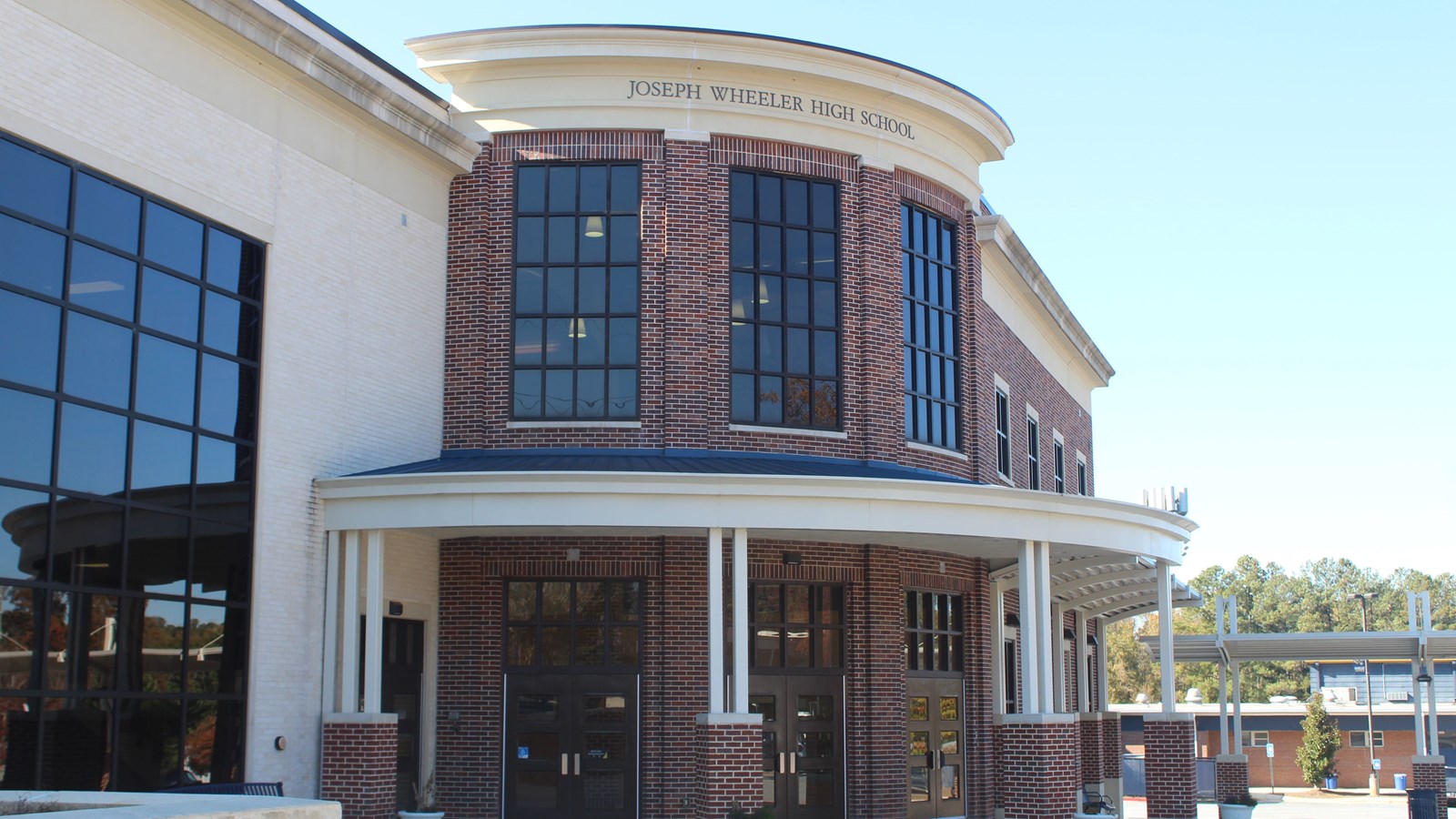 Mission - One Team, One Goal, Student Success.
Vision - A Collaborative Community for Student Success.
Collective Commitments:
Provide a positive learning environment where all students feel valued, safe, and supported.
Use data to intentionally monitor student content mastery and provide enrichment or accelerated intervention as appropriate.
Engage in and implement decisions from meaningful collaboration through school, district, vertical, and cross-curricular collaborative teams.
Participate in meaningful professional development and implement the strategies for teh benefit of all students.
Keep all stakeholders informed of student content mastery on a consisten basis.
Maintain a positive attitude.
MASCOT
Wildcat
COLORS
Navy Blue, Gold, and White
VALUES
Safety
Respect
Integrity
Self-Advocacy
Critical Thinking
---
Wheeler General Information
WHEELER HIGH SCHOOL is located in northeast Cobb County, Georgia, USA. It is near the city of Marietta, about 18 miles northwest of downtown Atlanta. Wheeler has been in operation since 1965. It is a standard public school of the State of Georgia and is accredited by the Southern Association of Colleges and Schools. In 2017 & 2018, Wheeler was awarded one of the "Best High Schools Silver Medal" by US News & World Report and in 2017 was recognized as one of "America's Most Challenging High Schools" by The Washington Post.
THE CENTER FOR ADVANCED STUDIES MAGNET PROGRAM The program is part of the National Consortium of Science, Math and Technology Magnet Schools offering an advanced curriculum to highly motivated students. By junior year, Center students are taking classes typically found at the university level. Current students come from private, public, and homeschool environments. The magnet offers an intimate, challenging education with like-minded peers. Admission is open to all qualified eighth graders who reside in Cobb County, Georgia. Admission is competitive and applications are due in early December. The Center for Advance Studies is gaining national attention as a premier education opportunity and is the first high school program in Georgia to be STEAM Certified and STEM Re-Certified.
POPULATION Wheeler has approximately 2200 students. The student body is very active - 30% participating in athletics, 90% participating in extracurricular activities. Wheeler students achieve high scores on the SAT & ACT each year. About 81% of our graduates go on to college. 74% attend four-year colleges and universities while 7% choose two-year colleges.
WHEELER FEEDER SCHOOLS
Middle School - East Cobb Middle
Elementary Schools - Brumby, Eastvalley, Powers Ferry, Sedalia Park, & Sope Creek Elementary Schools.
CURRICULUM A total of 23 credits are required for graduation at Wheeler. We are on a 4X4 Block schedule. Students take 4 classes each semester and earn 4 units of credit per semester. The typical schedule will contain 2 core classes and 2 electives, or 3 core classes and 1 elective.
Wheeler offers a wide range of courses, including many honors and over 25 AP level classes for students pursing a college preparatory diploma. We also have technical/vocational courses so that students might become well-rounded and prepared for the world of work or academia. The Center for Advanced Studies is a specialized magnet program that offers a unique and advance curriculum in science, math and technology. Visit the Magnet website for more details about the Center's curriculum.
Complete Emergency Forms
Return to Attendance Office as soon as possible.
ParentVUE - View your child's grade online!