Wheeler Student Elected State President of Georgia 4-H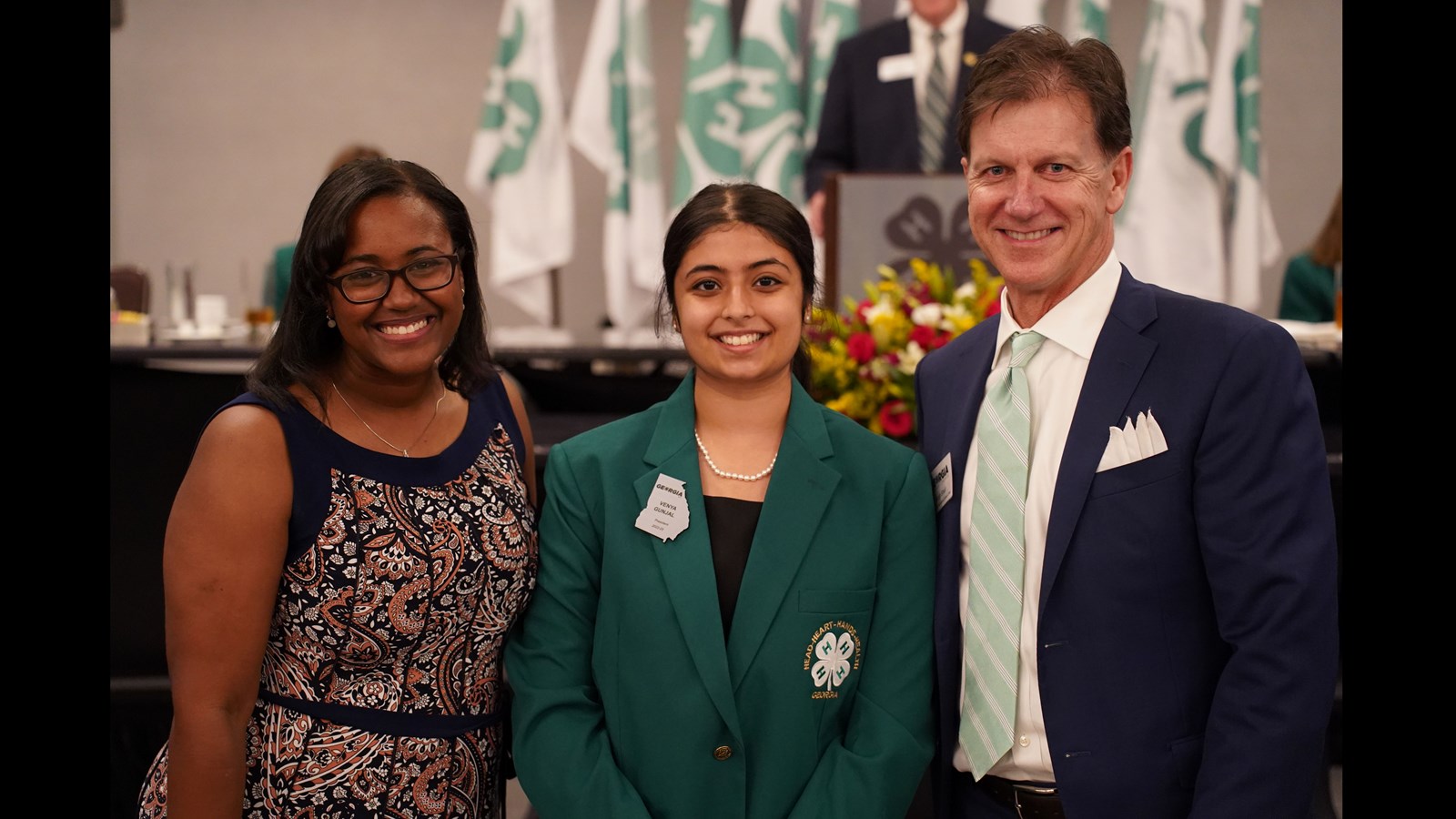 Wheeler High School junior Venya Gunjal was recently elected State President of Georgia 4-H at the State 4-H Council in Eatonton, Georgia.
As president, Venya will represent and lead over 200,000 4-Hers in the Georgia 4-H program. Additionally, she will serve the youth community through events and UGA-coordinated programs. As a representative of Georgia 4-H, Venya will be speaking at State 4-H Congress, State 4-H Council, 4-H Day at the Capitol, and Fall Forum. Venya has already attended the State Officer Training to prepare for this role, where she met the Dean and President of the University of Georgia.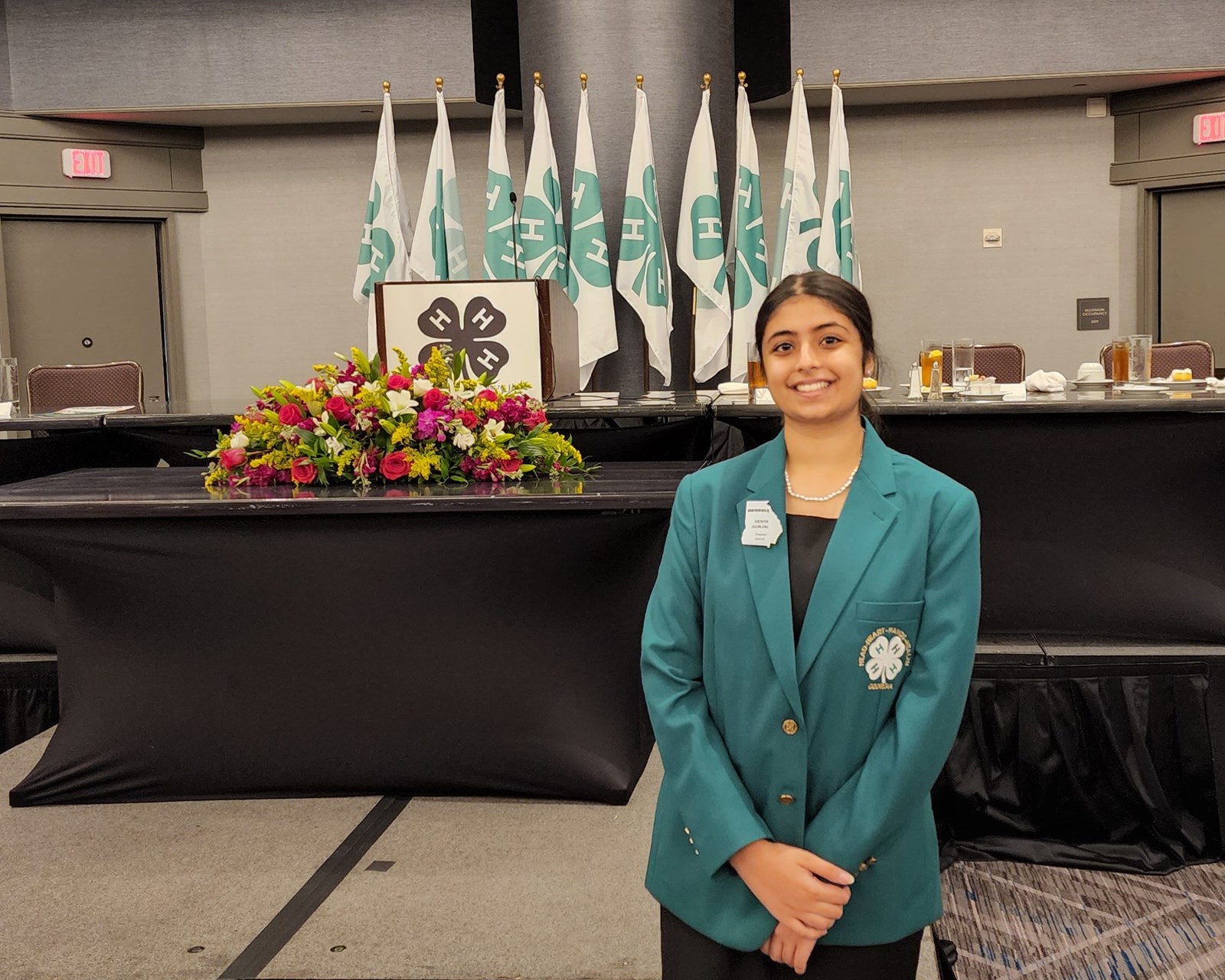 "Serving as a State 4-H Officer will help me touch the lives of so many more of my peers in a positive way. I've seen the work that past State Boards have done, and they've all left feeling completely inspired. It's been a dream of mine to serve on the State Board for years. A position on the State Board of Directors will help increase my impact in communities all over the state of Georgia," Venya shared.
Venya has been involved in 4-H since the 5th grade and, since then, has expanded upon her experiences in the program with a focus on STEM. Within 4-H, she is a three-time master 4-Her, Dean's award in STEM winner, and first place winner at the State Congress level for her presentation in the Environmental Sciences category.
Georgia 4-H helps youth to acquire knowledge, develop life skills and form attitudes that will enable them to become self-directive and productive members of society. The program sets the stage for youth and adults to learn, grow and work together as catalysts for positive change. It offers activities and competitions in public speaking, civic engagement, agriculture, STEM, and leadership.
Beyond participating in 4-H events, the Wheeler student's favorite part of 4-H is meeting a variety of people from across the state. As a student enrolled in Wheeler's magnet program, The Center for Advanced Studies in Science, Math, and Technology, Venya is naturally drawn to all things STEM.
Over the past few years, the Wheeler magnet student was honored by the National Oceanic and Atmospheric Administration as the 2020 "Taking the Pulse of the Planet" award recipient, won first place in the public speaking competition at the State 4-H Congress, was awarded the highest honor given by Georgia 4-H Master 4-Her, and earned the Water Wise Scholarship for water conservation and education within the community.