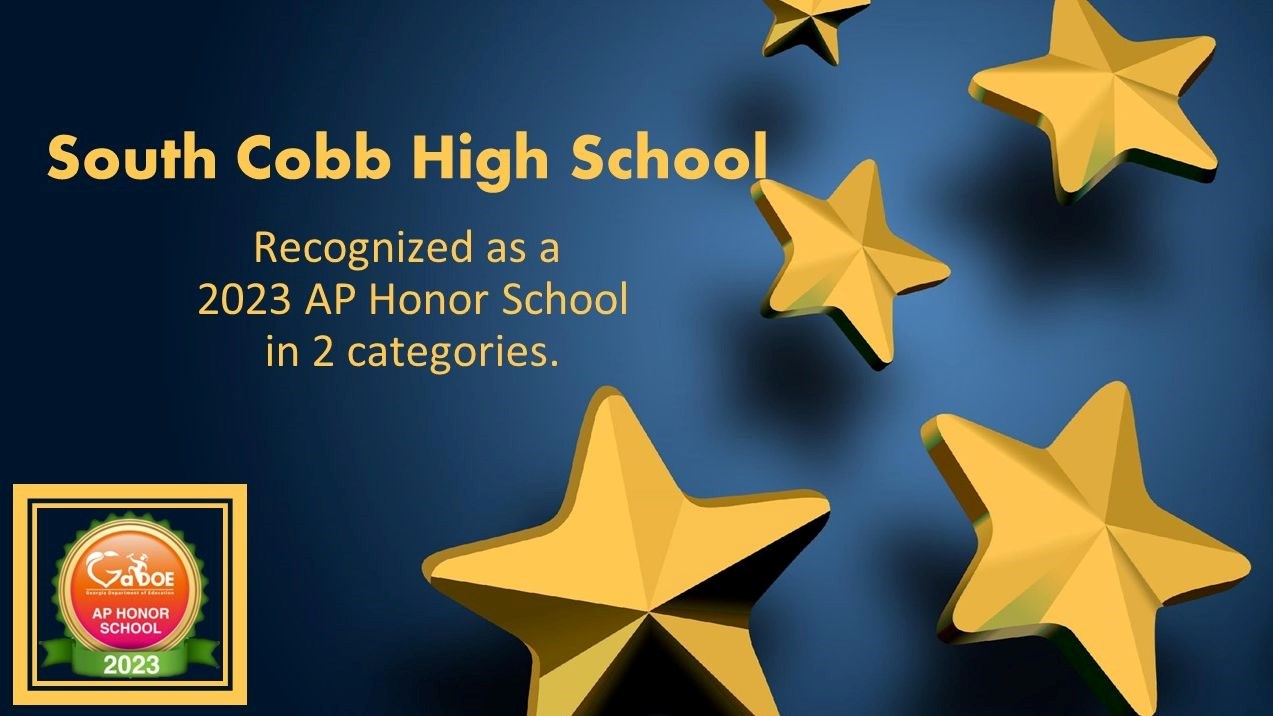 THE South Cobb HS has been recognized by the GA DOE as a 2023 AP Honor School in two categories:
2023 AP ACCESS AND SUPPORT SCHOOL - having at least 30% of AP exams taken by students who identified as African American and/or Hispanic and 30% of all AP exams earning scores of 3 or higher.
2023 AP STEM SCHOOL - having a minimum of five students testing in at least four AP STEM courses. (AP Calculus AB, AP Calculus BC, AP Statistics, AP Biology, AP Chemistry, AP Environmental Science, AP Physics 1, AP Physics 2, AP Physics C, AP Computer Science A, AP Computer Science Principles).