Support South Cobb High School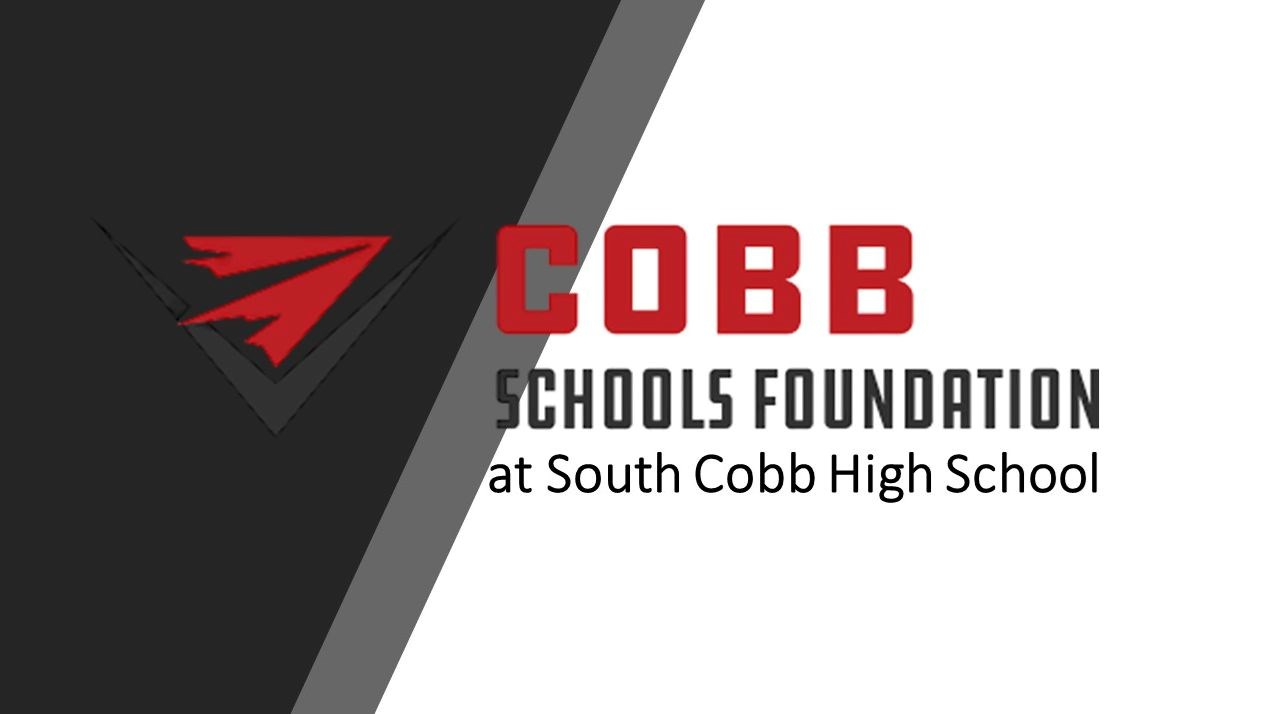 Help support South Cobb High School through the South Cobb High School Foundation by giving a gift of $100, $250, $2,500, or more! Through your generous donations we can provide our students instructional and developmental opportunities to better prepare them for higher education and career goals.
---
Dear Eagle Family,
The faculty and staff of South Cobb High School are committed to excellence in education, academics, and citizenship. We believe that students deserve the very best in facilities, resources, and technology. We are seeking the support of our local business partners who share in our commitment to excellence. With your help, South Cobb students could experience the very best in:
State-of-the-Art Technological Resources
Top-notch athletic facilities and equipment that represent our vision for excellence
Authentic off-campus learning experiences for students to sharpen their skills and interest in career opportunities
Your donation will be allocated in one of the following manners. You may indicate which method you desire:
Donation to South Cobb High School in support of academics, arts, and athletics
Donation to/Sponsorship of a specific school athletic team to be used for facilities, pre-game meals, equipment, tournament entries, community coaches, etc.
The South Cobb Foundation is the primary large-scale fundraising vehicle for the school. Donations are solicited from individuals and businesses to support our endeavors. Contributors will have their brand publicly displayed in a variety of ways. You will receive a thank you letter that will serve as a receipt. Thank you for making your contribution today using the attached form. If you are donating on behalf of a business and would like your logo included, please provide a vector logo for best image quality.
Please make your donation via check payable to South Cobb High School and send to:
South Cobb High School
c/o Renee Stephens
1920 Clay Road
Austell, GA 30106
** Contributions are tax deductible; South Cobb High School is a 501(c) (3) organization. Our IRS Tax ID is 58-6000214. **
---
| | | |
| --- | --- | --- |
| Level Name | Donation Range | Description |
| Diamond | $2,500 and up | Platinum package PLUS full-page ad with logo in the yearbook and banners displayed in both gymnasium and stadium |
| Platinum | $1,000-$2,499 | Gold package PLUS (2) ALL SPORTS season passes with reserved parking passes and ½ page advertisement with logo in yearbook |
| Gold | $500-$999 | Silver package PLUS banner to be displayed in stadium or gymnasium and (1) ALL SPORTS season pass |
| Silver | $250-$499 | Bronze package PLUS logo and advertisement listed on school website |
| Bronze | $100-$249 | Announcement made during each quarter of football games; List on Patron's Roster in athletic publications for respective sports |
Name: ___________________________ Company Name: _______________________________
Address: _____________________________________________________________________________
Phone: ____________________________ E-Mail: ___________________________________________
| | | | | | |
| --- | --- | --- | --- | --- | --- |
| General School Improvements | | Student Supplies | | Athletic Team(s) | |
Donation Goes to: (specify in the blank spaces below, to the right of the listed category)
Donation Amount/Level: _$_____________________________________
---
*Please submit the verbiage for your advertisement, banner, logo, and/or design electronically to tommy.perry@cobbk12.org. Thank you, and Soar With Pride!