Arrival/Dismissal Procedures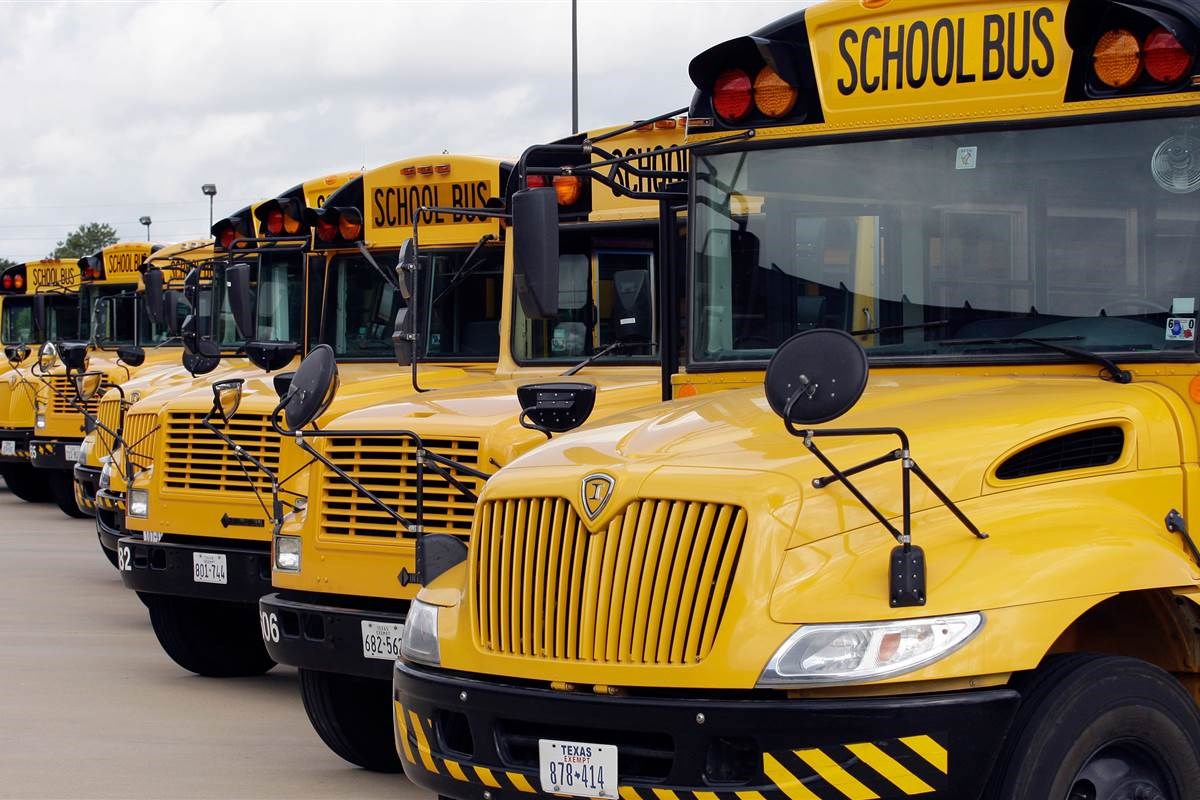 We encourage every student to ride the bus whenever possible...both to and from school. Remember, a student is never tardy when they ride the bus!
Keep in mind that dismissal is a very busy time of the day as we move our 1,200 students safely from school to a variety of locations. This makes strict rules and procedures a non-negotiable.
All transportation changes must be made IN WRITING on our transportation change form. We do not accept transportation changes via phone, fax, or email. This is for your own child's safety.

The ONLY change we can take over the phone is to keep your child at school in ASP.

All early checkouts must be made prior to 1:45 pm. The front office closes at 1:45 as we begin dismissal procedures.
---
Find My Bus Route
Click HERE to determine if you are in the Sope Creek attendance zone. Bus stop locations and pick-drop-off times are also available here. Questions regarding bus routes, scheduled bus times, or late buses can be answered by our Transportation Department at (678)594-8000.
Questions regarding Special Education Transportation can be answered by calling (770)429-5811 or by contacting your child's case manager.
---


Arrival Procedures
Morning carpool begins at 7:15 am.

Never drop students off on ANY road, including Old Paper Mill, Paper Mill, and Shadowlawn.

Do NOT drop students off in our bus parking lot. Our bus drivers are exceptionally careful, but they are not expecting to see any pedestrians in that area.

Do not enter through the "Exit Only" on Paper Mill Road or cross the double yellow line near the traffic signal. This is very dangerous and against the law.

Always drive slowly through the parking lot, paying special attention to students and staff pedestrians. Our expectation is that you will not be using your cell phone while driving on school grounds.

Always pull forward to the white line, rain or shine. This allows us to unload the maximum number of cars, which eases the congestion on Paper Mill Road.

Do not exit your car. If you need to assist your child, we ask you to park in a designated spot and escort your child into the building.

Even on rainy days, the tardy bell rings at 7:50. Please consider using the buses, which are never considered tardy.

Cars should be in a single lane. Carpool is a no passing zone once students are present.

After 7:50 am, you are required to park and escort your children to the front office to sign them in. They will receive a tardy slip to give their teacher.
Dismissal Procedures
We have several buses that dismiss from the front of school. Please do not park in the front of the school until the buses have left.

Do not enter through the "Exit Only" on Paper Mill Road or cross the double yellow line near the traffic signal. This is very dangerous and against the law.

Afternoon carpool begins between 2:25 and 2:30 pm.

If you arrive early, please make sure to stay to the far right of the lane. Cars may need to reach the other side of the parking lot.

Display your carpool number clearly in your window. Numbers will be distributed during the first three days of school and then in the front office. If you do not have a number card, you will need to park your car and visit the front office. Picture identification will be necessary to check your student out.

Please pull up as far as you can. Watch for direction from the staff members on car duty.

Cars should be in a single lane. Once students are present, carpool is a no passing zone.

No student should be walking through the parking lot to reach parked cars. Please use the carpool lane.

Once the door is shut, please move quickly to exit the school parking lot.
Please remember that the area in front of our lobby is a Fire Lane. Parking in this area is never permitted. In the past, tickets have been issued for cars parked there. Thank you for following these procedures, designed for both efficiency and safety. We appreciate your cooperation.