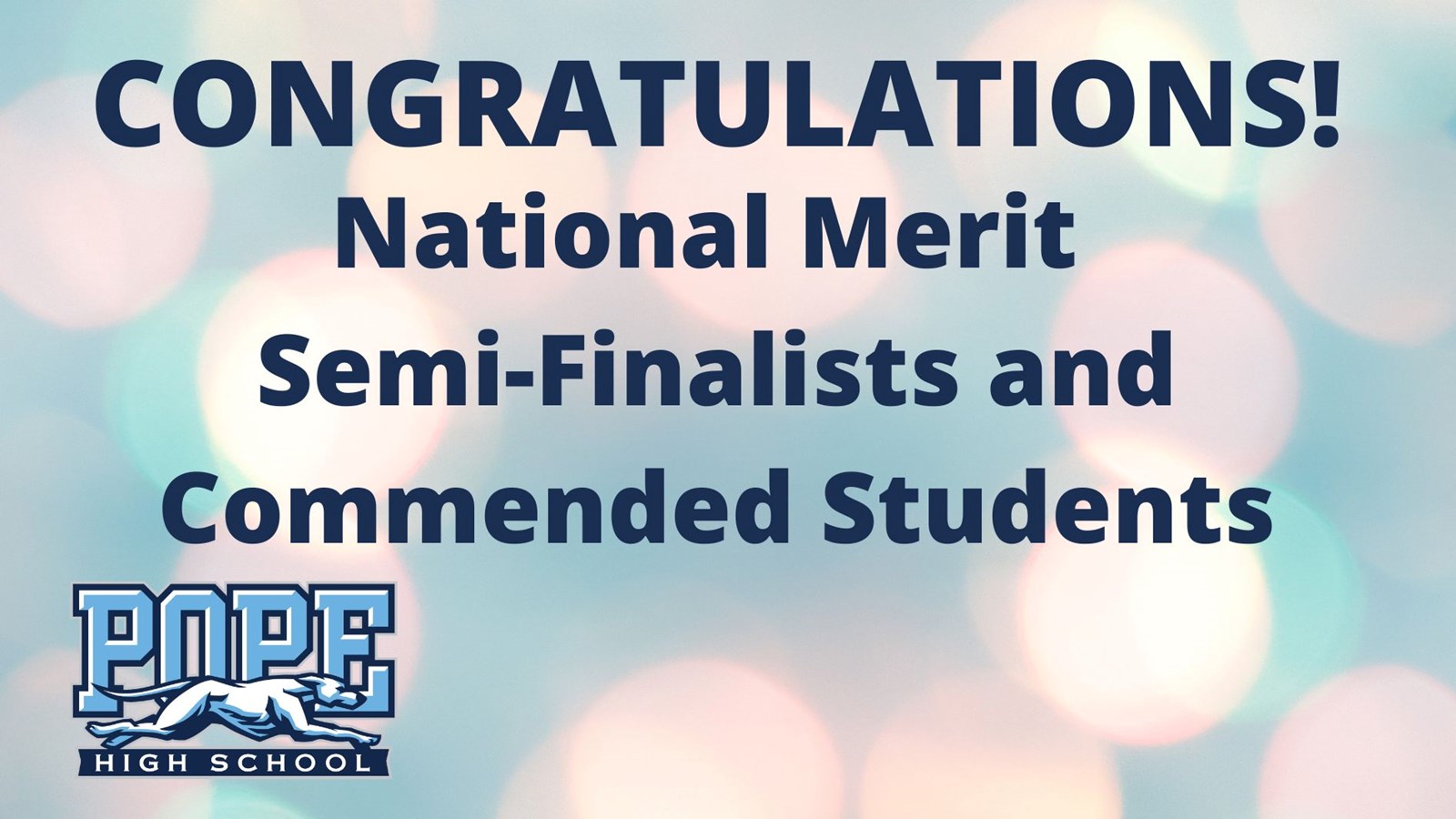 Pope would like to congratulate the following students who have earned the honor of a National Merit Semi-Finalist:
Cristanne Goodwin, Hayden Menezes, Clara Murray, Jay Natu, Simon O'Connor, Michael Soule and Paul (Trey) Trotti. About 16,000 students representing less than 1% of high school seniors in the U.S. qualify as National Merit Semifinalists as a result of their outstanding PSAT results. These students will now go on to compete for the honor of National Merit Finalist and the possibility of scholarship money for college. Your Pope Family is so proud of you!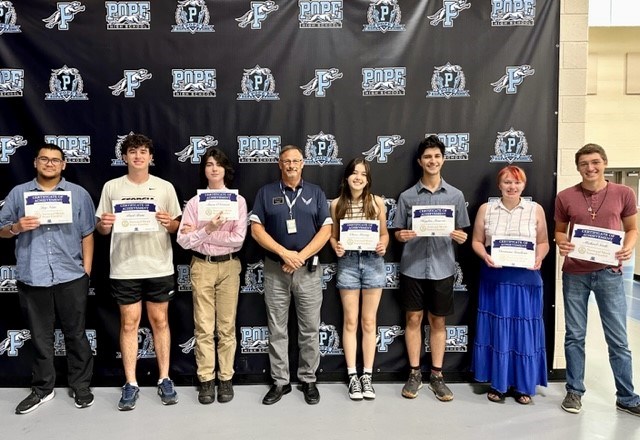 Pope would like to congratulate the following students who have earned the honor of a Commended Student for the National Merit Scholarship program: Bryce Chapin, Mircea Ghetu, Caitlyn Holmes, Prakash Mitra, Carly Oubs, William Steiner, Siho Sung, Joshua Tenery, Mateo Weeks, Benjamin Wingate and Sean Yan. These students scored in the top 96% on the PSAT. Though they will not continue in the competition for National Merit Finalist awards, they still may be considered for some corporate sponsored awards.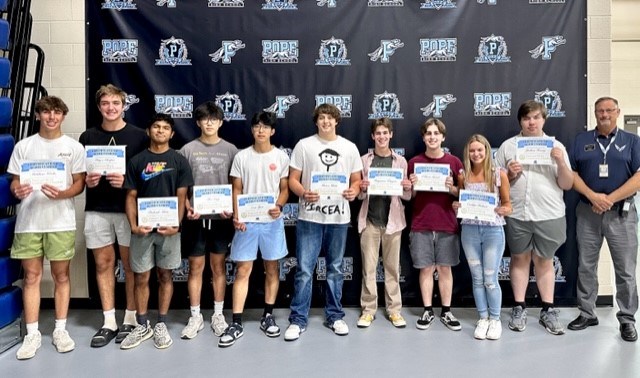 ---
Students at Pope High School earned academic honors from the College Board National Recognition Programs. These programs celebrate students' hard work in high school and showcase their strong academic performance. The academic honors for rural area, Black, Indigenous, and/or Latino students are an opportunity for students to share their strong academic achievements with colleges and scholarship programs that are seeking to recruit diverse talent.
"We're thrilled to celebrate our students and recognize them for the great work they've been doing. We're proud of their strong academic performance in the classroom and on College Board assessments like the PSAT and AP exams," said Mr. Bradford. "There's so much that makes our students unique, and receiving this honor reinforces this as an asset for their future."
The criteria for eligible students include:
GPA of 3.5 or higher
PSAT/NMSQT or PSAT 10 assessment scores that are within the top 10% of assessment takers in each state for each award program or earned a score of 3 or higher on 2 or more AP exams in 9th and 10th grade.
Attend school in a rural area or small town, or identify as African American/Black, Hispanic American/Latino, or Indigenous/Native.
Pope's awardees are Anna Callison, Bryce Chapin, Dylan Woodcock, Imanol Chopeitia, Laila Nixon, Madison Satsatin, Maliq Sims, Meghan Pascual, Nicolas Leonardo, and Tyler Wold.