Title 1 (Updated October 25, 2023)
What is a Title 1 School?
Title I is a federally funded program that provides services to schools based on student economic needs. Title I is the largest Federal Assistance Program for our nation's schools. The goal is to provide a high-quality education for every child, so the program provides extra help to students who need it most. These students are the furthest from meeting the standards the state has set for all children.
On January 8, 2002, President Bush signed into law the No Child Left Behind Act of 2001. This new law represents the education reform plan and contains the most sweeping changes to the Elementary and Secondary Education Act since it was enacted in 1965.
Further information on NCLB (No Child Left Behind) and AYP (Adequate Yearly Progress) and can be found on the Georgia Department of Education's website, http://www.doe.k12.ga.us/
Visit Our District Title I Website
---
Parent Liaison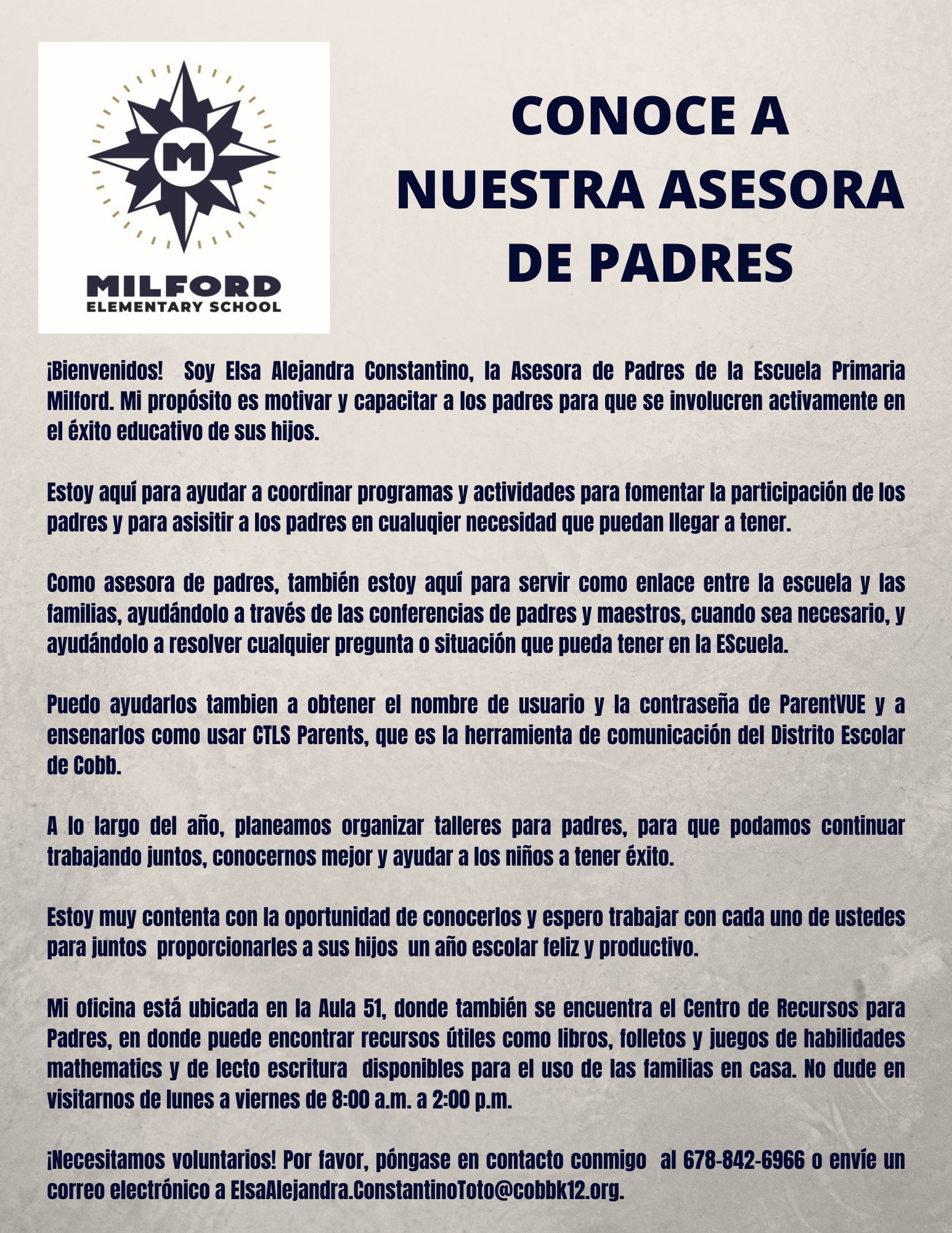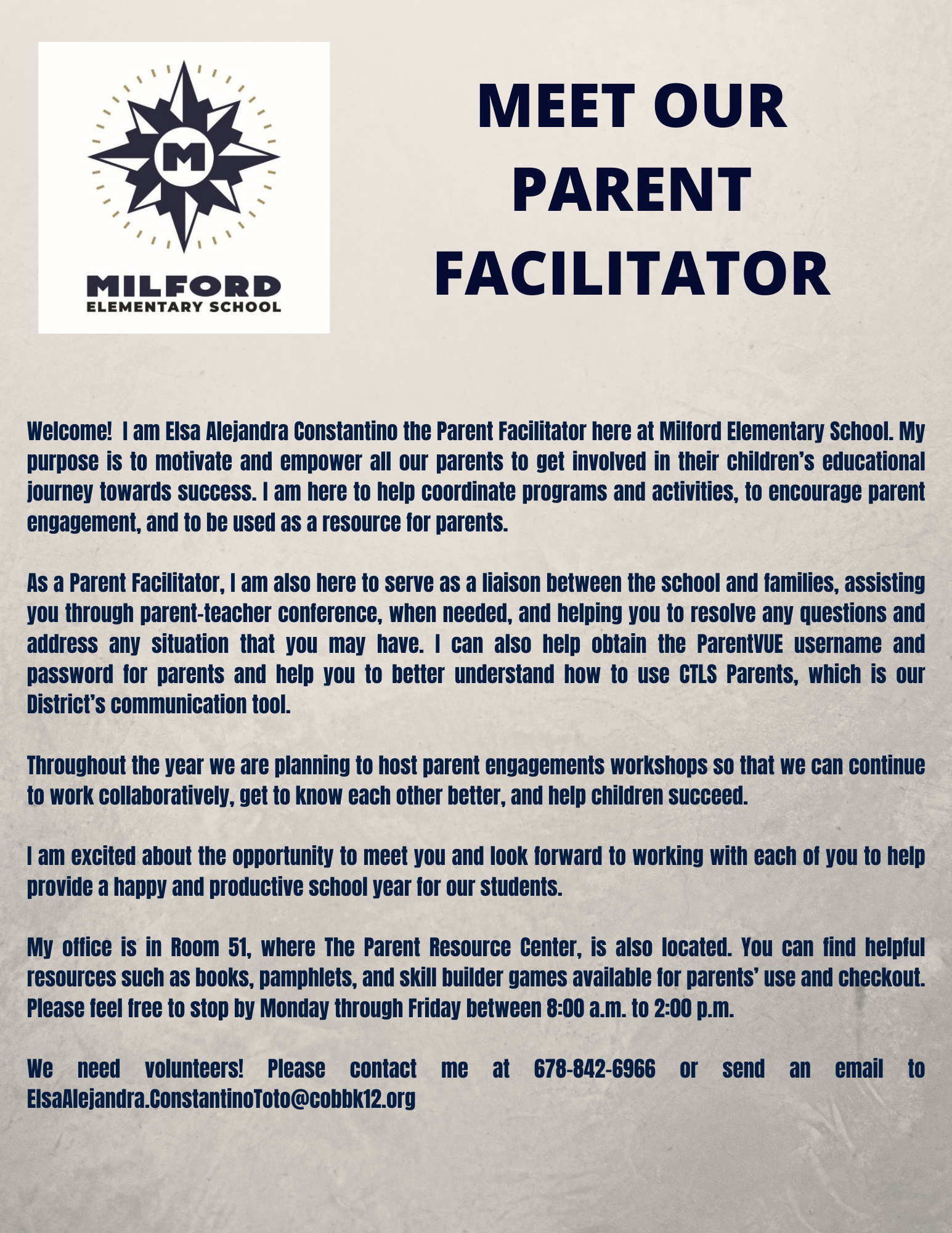 Elsa Constantino - (678) 842-6966
Title I Documents
Title I Budget Snapshot
---
Milford Elementary School-Parent Compact
---
Links
Family Info Guide (2023-2024)
Family Info Guide (cobbk12.org)
2023 - 2024 Parents Right to Know p. 10
2023-2024 Parents Right to Know p. 10
School Choice HB-251 (2023-2024)
School Choice Transfers (cobbk12.org)
District Family & Community Engagement Policy
English CCSD Family & Community Engagement Policy 2023-2024
Spanish CCSD Family & Community Engagement Policy 2023-2024 (en Español)
Portuguese CCSD FY24 Parent and Family Engagement Policy 2023-2024- Portuguese
School Improvement Plan 2024
Family School Compacts (2023-2024)
fy24-milford_es-parent-compact.pdf (English)
milford-comapct-spanish-k-2.pdf (Spanish)
fy24-milford_es-parent-compact.pdf (English)
milford-compact-3-5-spanish.pdf (Spanish)
Family School Engagement Policy
fy24-school-family-engagement-policy-milford-es.643ffd91261.pdf
Invitation to School Year 2023-2024 Title I Meeting
02-invitation-annual-title-i-meeting.pdf
If you have any questions about these documents, please contact Mrs. Constantino, our Parent Liaison, at (678) 842-6966