Jonathan Tanner
Principal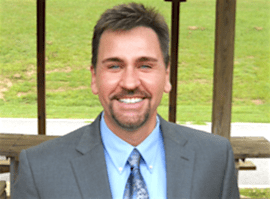 I am honored to be the new Principal of Mabry where I will strive to build on the rich tradition of excellence that this community has maintained for forty years. Growing up in Alma, Georgia, a small town in the southeastern part of the state, I often envied my cousins who attended Mabry and Lassiter because of the exceptional opportunities that these schools afforded them. After receiving my Bachelor's degree in English with a minor in communications from the University of South Carolina, and later my teaching certification from Mercer University, I was lucky enough to be offered a teaching position at Lassiter High School in the English department. Throughout my years of teaching at Lassiter I taught a variety of grade levels as well as creative writing classes. During that time I also earned my Master's degree in Educational Leadership.
After six years at Lassiter, I had the opportunity to serve the district as an Area Lead Teacher, which enabled me to support the needs of teachers in multiple schools. I then had the privilege of working as an administrator at Daniell Middle School for three years, at which time I also completed my Ed.S from Berry College in Educational Leadership. Next, I worked for three years as the Assistant Principal at Simpson Middle School before moving on to serve as the Principal for four years at Campbell Middle School in Smyrna. While I truly loved my time at Campbell, I am very excited to join the Mabry team where I look forward to working with staff, students, and parents to ensure that we continue to prioritize an environment where all stakeholders are excited and proud when they walk through the doors of the school. We can only accomplish this by all stakeholders having the opportunity to contribute to our focus, so I look forward to working with you all.
Anthony Cobb
Assistant Principal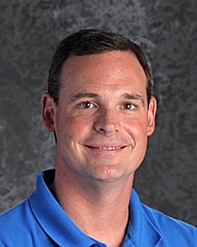 I am from Statesboro, GA and a family full of teachers. My mother, sister, brother-in-law, aunt, cousin, and wife are all educators. I received degrees from the University of Georgia, Georgia Southern University, and West Georgia University. Go Dawg-Eagle-Wolves! I taught for 9 years at Dickerson Middle School as a language arts and social studies teacher and worked 1 month at Simpson Middle School as a School Leadership Intern. I have two sons, a daughter, and two Golden Retrievers who occupy most of my time, but when I do get a free minute, I am either working in the yard, watching football, or playing golf.
Amanda Childress
Assistant Principal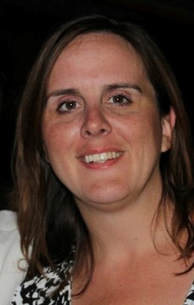 Hello. I am Amanda Childress, and I am so excited to be a part of the Mabry Middle School faculty and staff. I graduated in 1997 from Delta State University in Cleveland, Mississippi and am a 2004 graduate of the University of Mississippi with a Master's in Educational Leadership and Administration.
My passion of education has led me from Mississippi, where I taught twelve years, to Georgia in 2009. I knew at a young age I was going to be a teacher, and I am thankful this is the path that I chose. I remember watching a television interview with my mother when I was in the sixth grade. Christa McAuliffe, someone I would never meet, made an impression on my life in that interview. McAuliffe stated, "I touch the future. I teach." That stuck with me. I have had the privilege of touching the future for over twenty years now.
There were many inspirational people throughout my life steering me along the path to becoming a teacher, as I literally come from a long line of educators. My two grandmothers and one of my grandfathers devoted over eighty years collectively to education. Aside from my grandparents, the most influential person in my life, my mother, was also an educator as well as my high school Algebra I and II teacher. Something she always said to me as always stuck in my mind, "If you love what you do, you'll never work a day in your life." I have loved every minute of what I do for all these years.
Dr. Tahereh Seyedbagheri
Support Services Administrator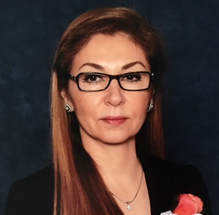 I am honored to serve Mabry Middle School as the Support Services Administrator. I have been working for the Cobb County School System as a special education teacher and a Support Services Administrator for the last nineteen years. I have passion for my job, my students, the staff, and for making the school a better social and learning environment. I believe that my true purpose as an educator is to serve as a voice and to support children in overcoming their battles and following their dreams.
I graduated with a Bachelor of Science degree in Psychology from Tehran University. I obtained my Master of Science degree in Early Childhood Education from Kennesaw State University. I attended Lincoln Memorial University, where I earned a Specialist degree in Administration & Supervision and a Doctoral of Education degree in Executive Leadership. It will be my privilege and personal goal to combine my educational background with my extensive special education experience and leadership skills to make positive contributions to Mabry Middle School.
Ms. Eve Israel
School Leadership Intern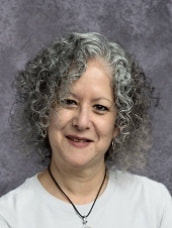 Ms. Eve Israel serves as Mabry's School Leadership Intern, and teaches 8th grade French. She began teaching in Cobb County in 1996. Ms. Israel has bachelor degrees in Sociology from Miami University (Oxford, Ohio) and in Foreign Language Education from Kennesaw State University. Both her Master's (KSU) and Specialist's (Berry College) degrees were earned in Educational Administration. Outside of school, Ms. Israel's passions are her daughter, friends, reading, animals, cooking, and sports. Ms. Israel loves to lead groups of students on trips to Quebec and Europe. Ms. Israel's inspiration is her mother, herself an educator for over 50 years. Her mother's zest for life, her cooking prowess, her love of learning, and her enthusiasm in the classroom are models that Ms. Israel aspires to create in her own life. Little known about Mrs. Israel is that she is a relative of the late Larry Fine of the Three Stooges!