Each $1 Reaches 1: Help take Student Success to New Heights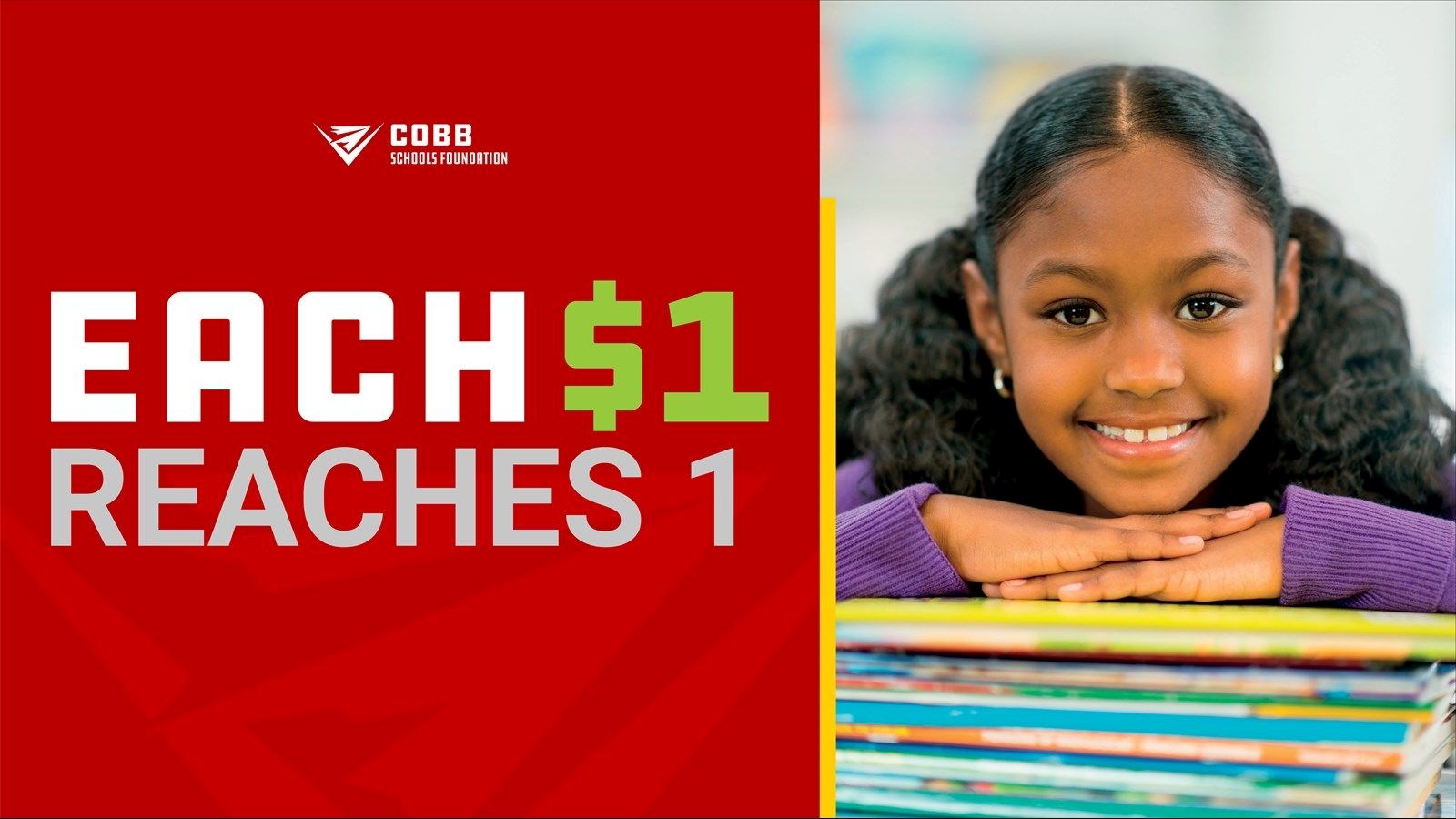 From college scholarships and assistance with after-school care to help with basic needs, the Cobb Schools Foundation is inviting the community to join their team in making a difference in the lives of Cobb students and families.
The annual Each $1 Reaches 1 campaign will support the Foundation's three key priorities:
Family Stabilization: By supporting this priority, we help our students and their families overcome unforeseen financial distress that may affect a student's educational journey. Whether it's providing food, afterschool scholarships, or other basic needs, we make sure that our families have the support they need.
Learning Interventions: We understand that every student is unique, and their learning needs vary. This priority allows us to provide technology and equipment for our special learners. Whether they struggle academically, socially, or physically, this fund helps ensure they receive extra support they may benefit from.
Scholarships: Education is the key to a brighter future, and scholarships play a pivotal role in making higher education more accessible. By contributing to this priority, you are directly impacting the future of deserving students who aspire to achieve their dreams.
There are two convenient ways to support the Cobb Schools Foundation:
Online Credit Card Donation: If you prefer to make a recurring or one-time donation using your credit card, you can do so easily through our secure online platform.
You may also mail a check to: Cobb Schools Foundation | 514 Glover Street | Marietta, GA 30060
The Cobb Schools Foundation is already making a difference in the lives of Cobb students. Earlier this month, the Cobb Schools Foundation awarded five $10,000 scholarships to Cobb middle school students.
To learn how Each $1 Reaches 1, visit the Cobb Schools Foundation website. The community's support is making a meaningful impact on the lives of Cobb students and families. Every donation, no matter the size, contributes to the overall success of this campaign.
In September, the Cobb Schools community helped raise funds for the Foundation when they ordered a Papa Johns pizza. On top of the money raised, the Foundation provided 1,000 free pizzas for students and their families who experience food insecurity or other financial distress.