58 Cobb Students Chosen as National Merit Scholarship Semifinalists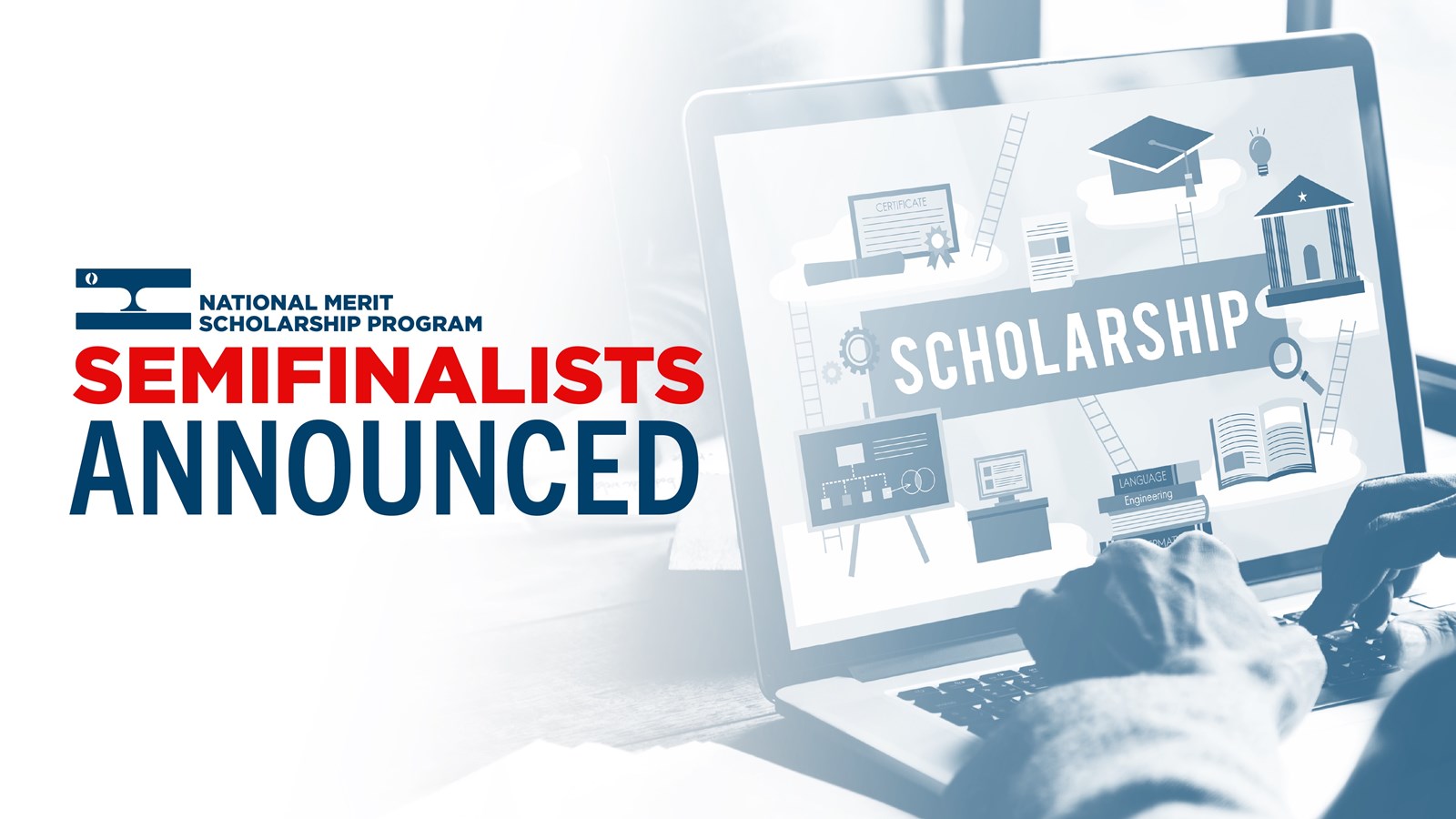 Last week, National Merit Scholarship Corporation (NMSC®) officials announced the names of more than 16,000 Semifinalists in the 69th annual National Merit Scholarship Program. These academically talented high school seniors have an opportunity to continue in the competition for some 7,140 National Merit Scholarships worth nearly $28 million that will be offered next spring. To be considered for a Merit Scholarship® award, Semifinalists must fulfill several requirements to advance to the Finalist level of the competition. About 95 percent of the Semifinalists are expected to attain Finalist standing, and approximately half of the Finalists will win a National Merit Scholarship, earning the Merit Scholar® title.
58 Cobb Schools students were named as part of these 16,000 semifinalists (see complete list below). Eight Cobb high schools were represented in the selections, with Walton (22) and Wheeler (16) leading the way. Pope had seven students selected, Campbell had four, Kennesaw Mountain and Lassiter each had three, North Cobb had two, and Hillgrove had one. These 58 semifinalists continue the tradition of Cobb students ranking among the country's best and joining the nearly 200 District seniors selected since 2020.
Over 1.3 million juniors in about 21,000 high schools entered the 2024 National Merit Scholarship Program by taking the 2022 Preliminary SAT/National Merit Scholarship Qualifying Test (PSAT/NMSQT®), which served as an initial screen of program entrants. The nationwide pool of Semifinalists, representing less than one percent of U.S. high school seniors, includes the highest-scoring entrants in each state. The number of Semifinalists in a state is proportional to the state's percentage of the national total of graduating seniors.
To become a Finalist, the Semifinalist and a high school official must submit a detailed scholarship application in which they provide information about the Semifinalist's academic record, participation in school and community activities, demonstrated leadership abilities, employment, and honors and awards received. A Semifinalist must have an outstanding academic record throughout high school, be endorsed and recommended by a high school official, write an essay, and earn SAT® or ACT® scores that confirm the student's earlier performance on the qualifying test.
From over 16,000 Semifinalists, more than 15,000 are expected to advance to the Finalist level, and in February, they will be notified of this designation. All National Merit Scholarship winners will be selected from this group of Finalists. Merit Scholar designees are selected based on their skills, accomplishments, and potential for success in rigorous college studies, without regard to gender, race, ethnic origin, or religious preference.
Congratulations to these Cobb Schools students for being selected as National Merit Scholarship Semifinalists:
Campbell:
Tyler Chang
Sophia Higgins
Zara Khan
Maariya Sheikh
Hillgrove:
Anya Ellis
Kennesaw Mountain:
Alexander Abel
Donovan McFarland
Derrick Vincent
Lassiter:
Andrew Best
Andrew Griffis
Eileen Grouchnikov
North Cobb:
Kate Kunst
Samuel White
Pope:
Cristanne Goodwin
Hayden Menezes
Clara Murray
Jay Natu
Simon O'Connor
Michael Soule
Paul Trotti
Walton:
Pranaya Balaji
Hunter Buchheit
Sheling Cai
Nikita Chacko
Sarah Clark
James Davis
Andrew Fang
Mirabelle Havette
Evan Hsu
Daniel Huang
Zhikai Huang
Omer Inan
Ethan Ju
Daniel Lin
Shria Manikkoth
Benjamin Priest
William Sasadu
Vansh Shah
Samrita Shetty
Emma Webb
Lydia Zeng
Stephen Zhu
Wheeler:
Katherine Carter
Nathan DeLuryea
Param Desai
Oreoluwabomi Fakiyesi
Sophie Fang
Diya Garrepally
Vaishnavi Gogineni
Venya Gunjal
Richard Kang
Bradley McGhee
Kyan Nguyen
Christian Phanhthourath
Bryce Pyburn
Asmita Saraswat
Zachary Tong
Akshaj Yenumala