InTech and Academics First Combined Conference a Huge Success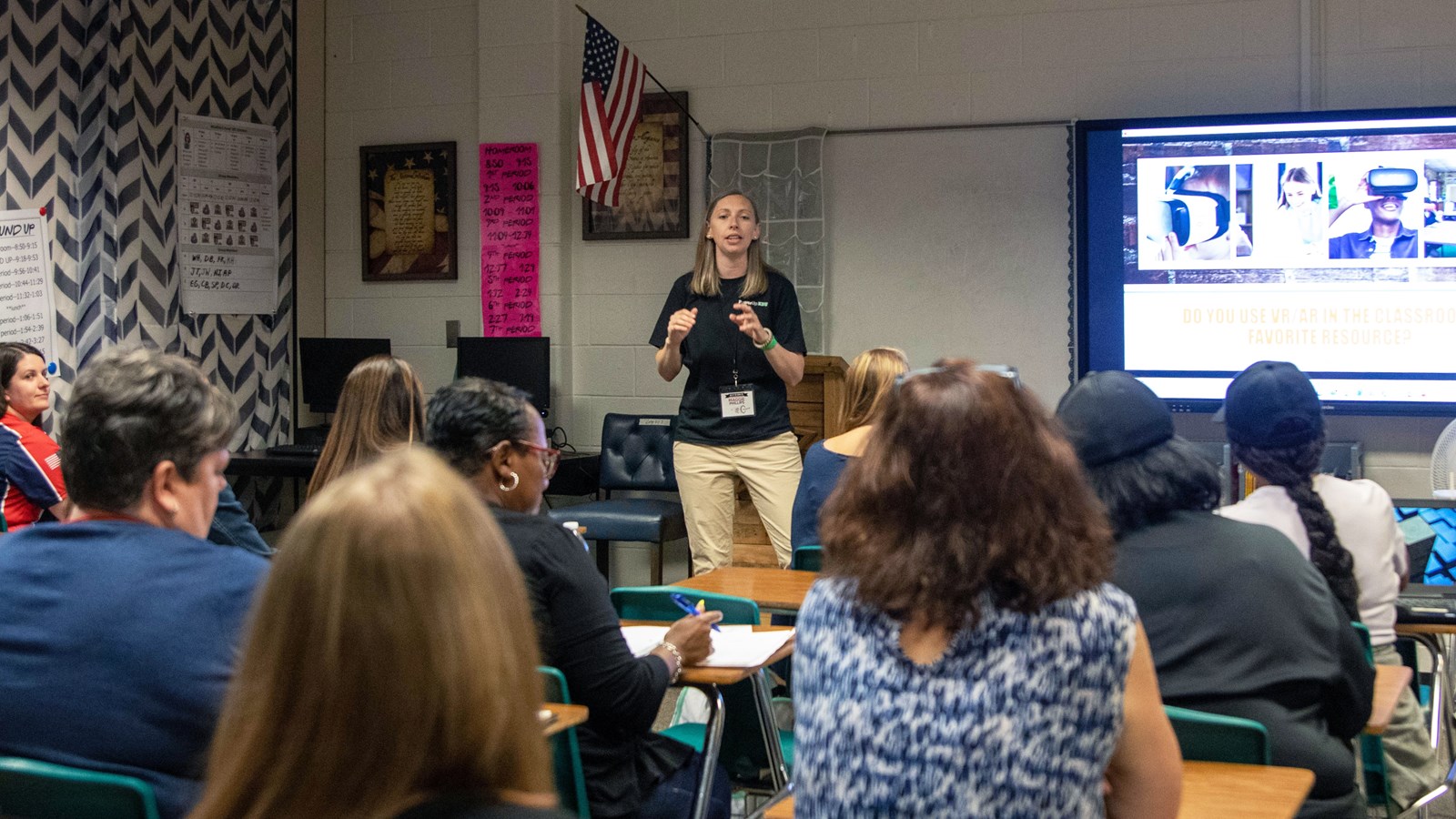 The highly anticipated Cobb InTech and Academics Conference took place on June 2, 2023, at McClure Middle School. Attended by over 400 educators and technology enthusiasts, the inaugural conference was a great success.
While both Academics and Instructional Technology have hosted their own conferences in years past, this was the first combined joint conference between the two departments of Cobb Schools.
"Our teams worked tirelessly to organize this event, and we are proud to say that it exceeded all expectations," said Director of Instructional Technology Starla Townsend. "The conference served as a valuable platform for Cobb educators to connect with peers from across the district, fostering meaningful discussions and sharing impactful instructional strategies."
The day was filled with training and learning sessions and covered topics as diverse as 3D printing and PowerPoint to apps and virtual reality. There was something for everyone, and all participants left with many new ideas and tactics for utilizing technology in the classroom.
Artificial intelligence is a major topic right now, and the InTech Conference was right on top of it with several sessions about AI. ChatGPT was a significant concern for many attendees, and courses designed to understand and utilize the technology were popular. Presenters helped the educators understand how to use artificial intelligence as an ally in the educational process rather than viewing it as an enemy.
"Our goal was to support teaching, leading, and learning," continued Ms. Townsend. "I am confident that this conference achieved just that. The dedication and passion demonstrated by our participants and presenters have truly made this event a highlight in our academic calendar. We eagerly anticipate future conferences and the continued growth and inspiration they will bring to our educational community."
Cobb InTech's mission is to use technology in innovative ways to prepare teachers and students for limitless possibilities. They achieve this through supporting CTLS professional learning communities, expanding performance-based learning, and leveraging digital tools to empower, engage, connect, assess, and support student learning. Instructional Technology doesn't just mean a computer for every student; it means the power to use various technologies to advance teaching and learning.
At the InTech conference, Cobb educators enjoyed insightful discussions, networking opportunities, and the chance to explore the latest technology and curriculum integration. Next year will be bigger and better, so mark your calendar for the second annual conference...