Many Special Guests Attend Georgia's BEST Kickoff Event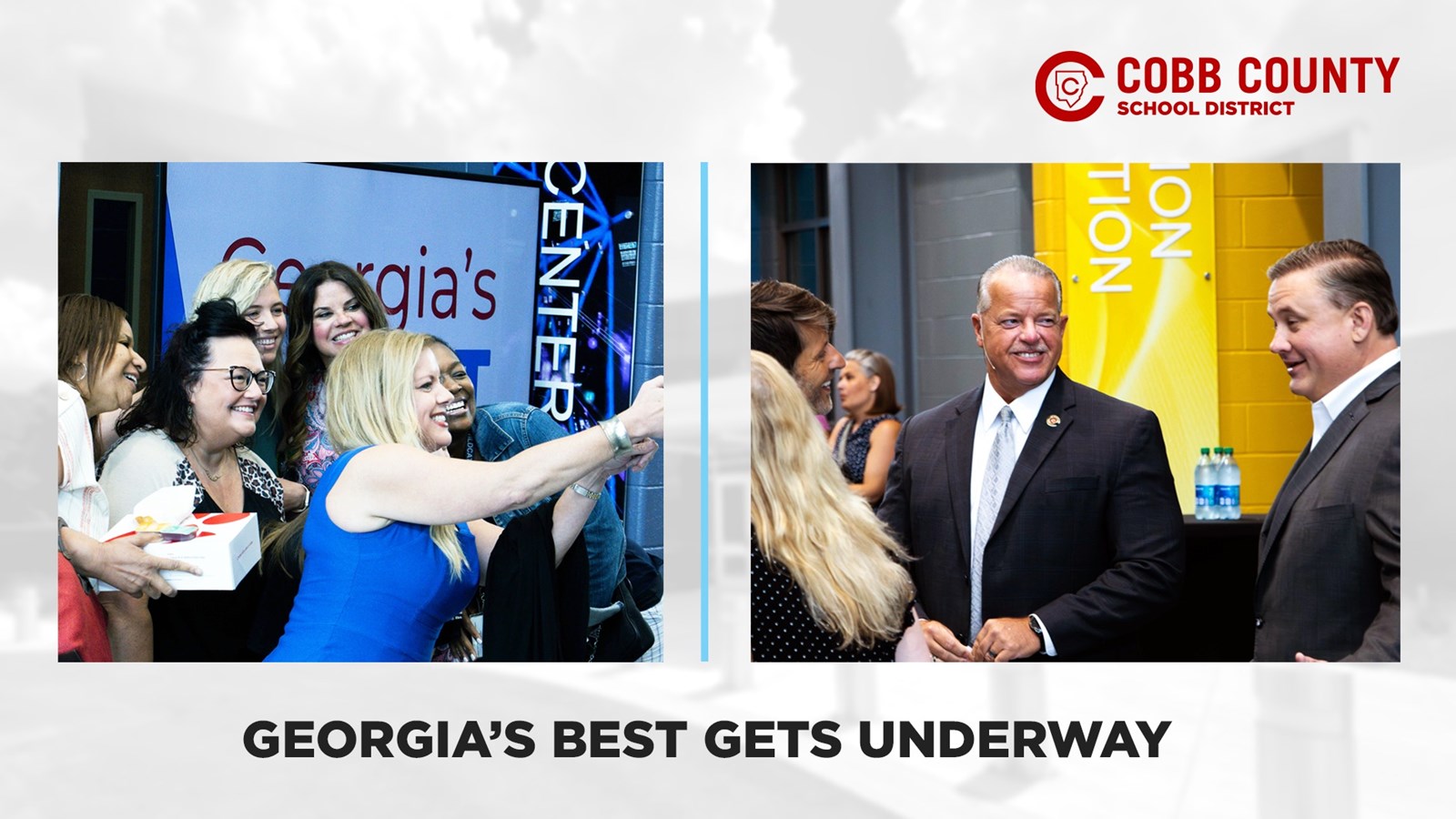 Last week, educators, administrators, Board members, and District leadership from Cobb and Coweta School Districts gathered at Cobb's Innovation and Technology Academy with representatives from the University of West Georgia to officially kick off and celebrate the new Georgia's BEST program. The first class of teachers have been accepted and enrolled in the historic program and will begin coursework on their tuition-free advanced degree this summer.
Georgia's BEST—Building Educator Success Together—is a unique program that enables Cobb and Coweta educators to pursue an advanced degree at no tuition cost to them. State Senator Kay Kirkpatrick was in attendance, showing her support for this new way of thinking that incentivizes teachers to pursue specialized training without burdening them with the cost.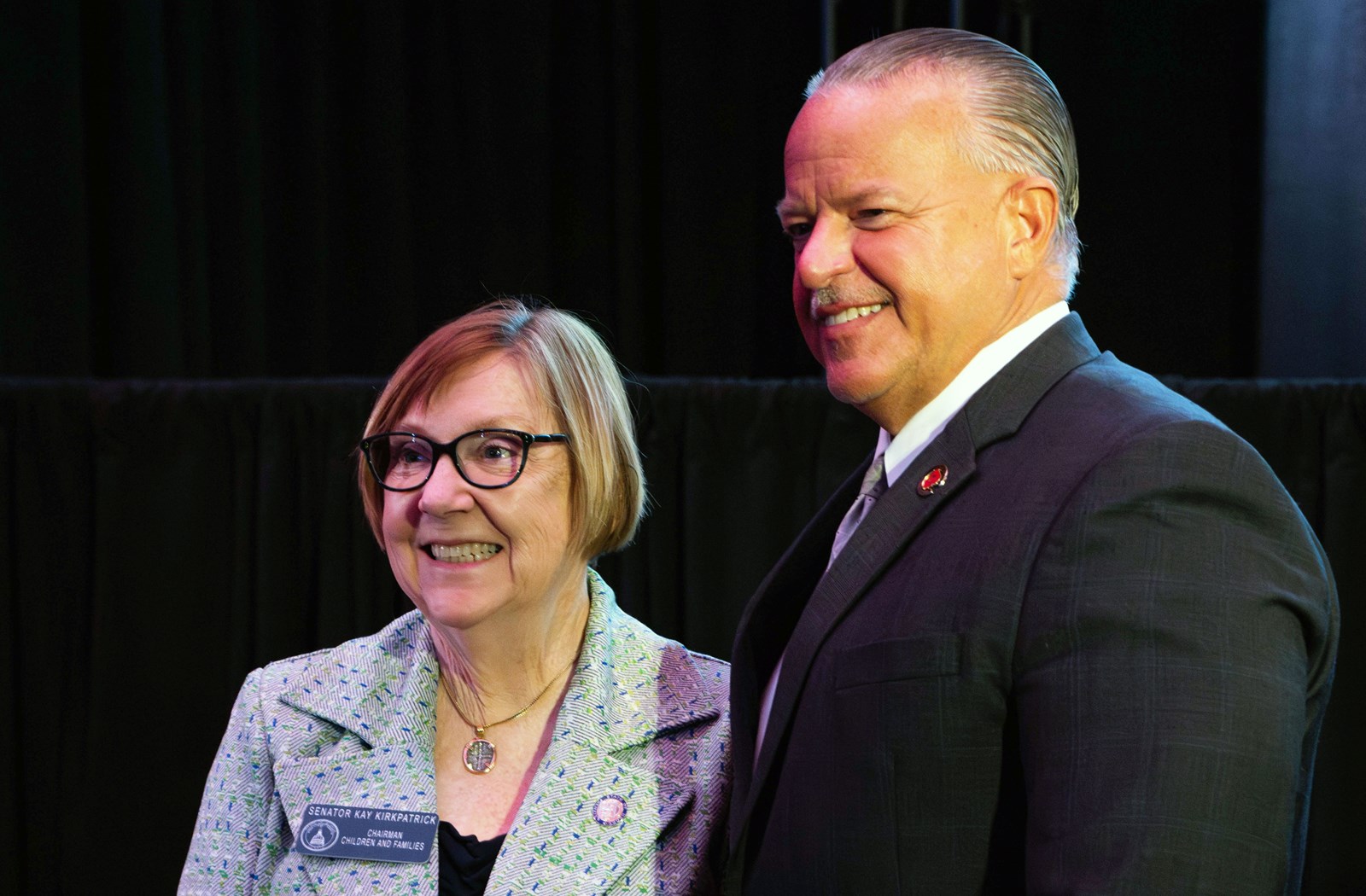 Senator Kirkpatrick and Superintendent Ragsdale
Comparing the program to another historic and bold idea—Governor Zell Miller's HOPE Scholarship—UWG's Dean of the College of Education, Mike Dishman, said: "Thirty years ago, on September 1, 1993, the first recipient of the HOPE Scholarship received their scholarship. That is a suiting tribute to what the Districts of Cobb and Coweta are doing now. They are investing in their people [with Georgia's BEST]."
"I already have great teachers, and I want to keep them," said McEachern Principal and UWG alum Regina Montgomery. "Having a program like this is going to help me retain them and help my students perform better. I am thrilled to be a part of this."
Kemp Elementary teacher and current Georgia's BEST student, Stacy King, highlighted what Georgia's BEST says about Cobb's concern for its staff. "As teachers, we encourage our students to reach higher and go for more. Now it's the teachers who are being encouraged. That sends a clear message to every teacher that we matter and what we do matters."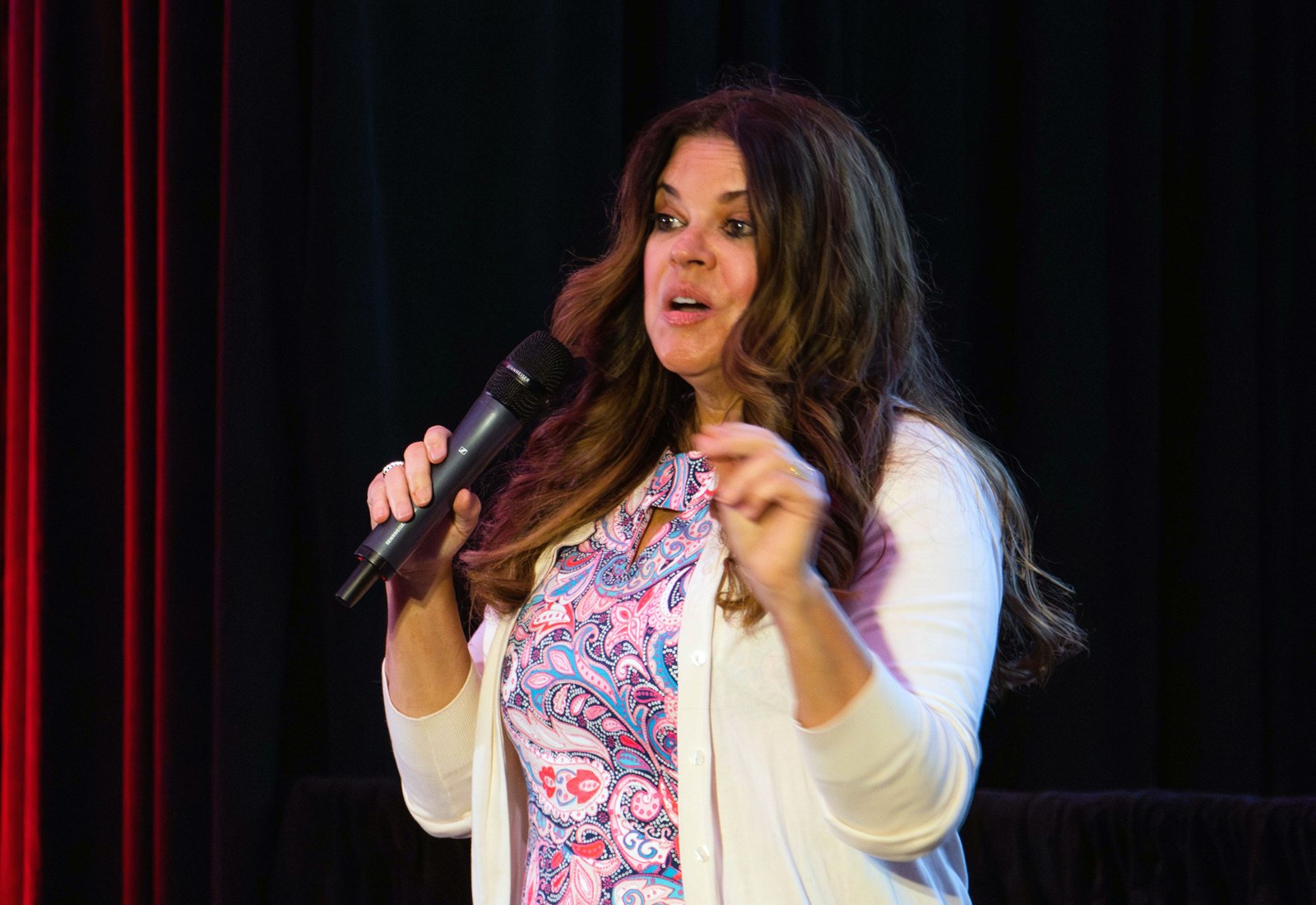 Kemp Teacher Stacy King
"I wouldn't be a very good teacher if I didn't leave you with some sort of takeaway," Ms. King concluded with a smile. "It comes down to one simple equation: Better teachers plus better students equals a better future for all of us. I thank you from the bottom of my heart for this amazing program."
"One of my priorities is to ensure that Cobb is the best place to teach, lead, and learn," commented Superintendent Chris Ragsdale. "A lot of people have asked if we have that out of order because we exist for learning. We've always been employee-centric because teaching comes first. We've got to invest in our teachers and leaders. As long as we get the first two areas right, the learning is an outcome. Our mission is Student Success, and everything we do is focused on that."
"When you look at the investment both Cobb and Coweta are making with Georgia's BEST, the return on investment is infinity. We're going to get that return quickly, and it's going to last forever. We have to do everything we can to prepare our students for success, and this is another example of that. Everything our teachers will be learning through Georgia's BEST will be immediately applicable in their classrooms. Thank you to the Board for allowing us to fund this important program," said Superintendent Ragsdale in praise of the program's many advantages.
Advancing education requires forward thinking and initiative. Cobb and Coweta's Boards of Education have unanimously supported Georgia's BEST. As Dean Dishman pointed out, it is cooperation and innovative thinking like this partnership between UWG and these two school districts that make history, much like the HOPE Scholarship did thirty years ago.
"This is the most significant investment public school district boards of education have made in their people. What we hope grows out of this is a continuation of Governor Miller's vision. We hope in twenty years, people will be sitting around and saying, 'Do you remember when educators had to pay for their graduate degrees?' We have before us a truly historic moment and a historic potential," Dean Dishman said to applause.
Congratulations to the very first class of Georgia's BEST students! Thank you for participating and helping inaugurate and launch this amazing new program. We can't wait to see what comes next for you, the District, and the community.