Vision to Learn Returns to Cobb County Public Libraries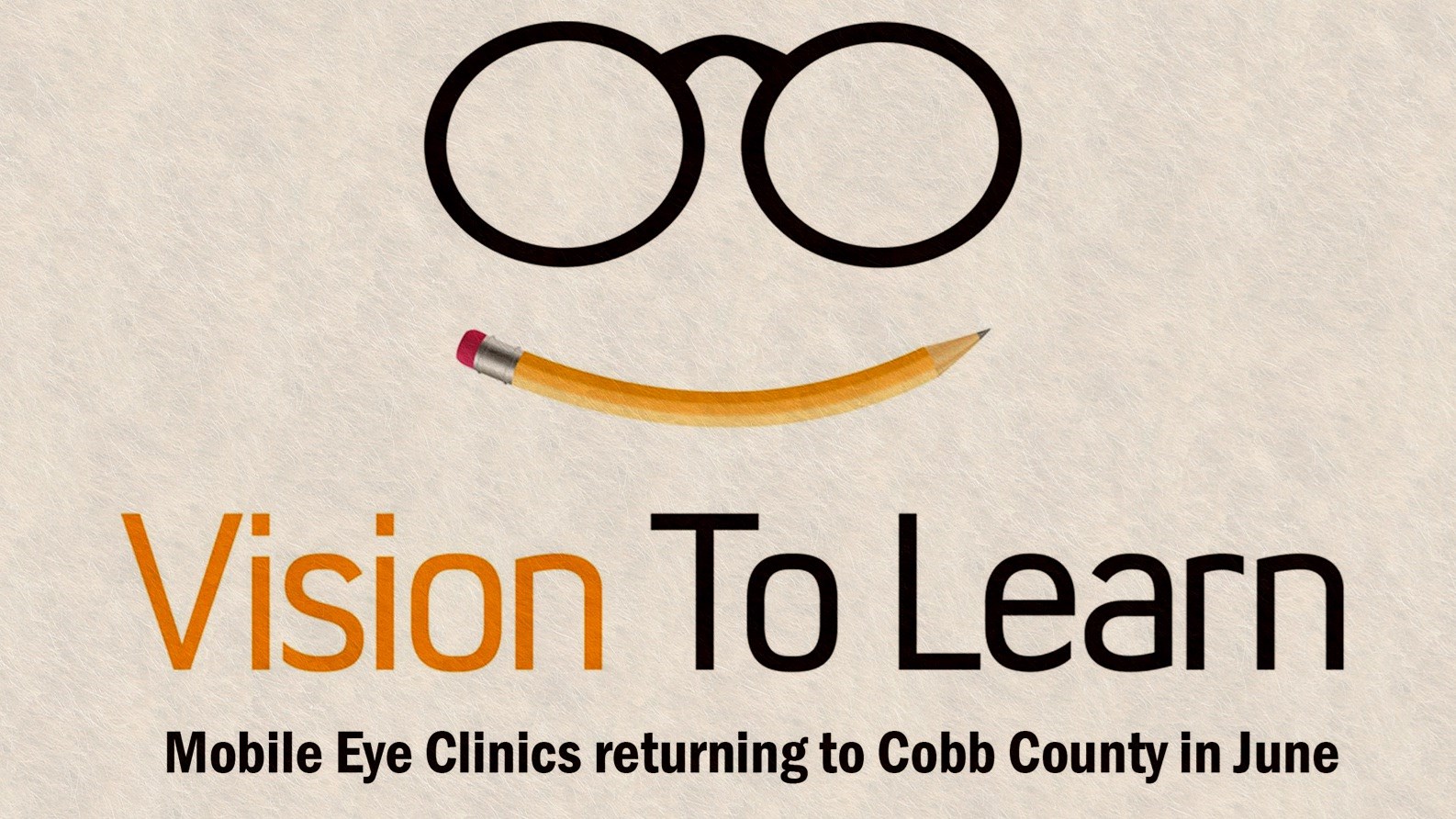 Summer break Vision To Learn on-site mobile clinics will return in June to Cobb County public libraries to provide eye exams and glasses – free of charge – for children ages 5-18.
Since 2018, Vision To Learn has visited Cobb libraries during summer breaks to serve kids in need of vision care and glasses for school and life.
Organizers of the Vision To Learn clinics say the sixth summer of VTL at Cobb libraries is expected to reach more children than last year's record of almost 400 exams resulting in more than 250 receiving glasses.
Despite the added capacity for Vision To Learn appointments, officials say the program's popularity in the community means that registration is required and space is limited. The registration form for June can be found here.
The upcoming summertime 2023 Vision To Learn library visits, all scheduled for 9:30 am - 2 pm, include:
Powder Springs Library, 4181 Atlanta St., Powder Springs 30127
Monday, June 5
Friday, June 9
West Cobb Regional Library, 1750 Dennis Kemp Lane, Kennesaw 30152
Monday, June 5
Tuesday, June 6
Friday, June 16
Switzer Library, 266 Roswell St., Marietta 30060
Tuesday, June 6
Tuesday, June 13
Thursday, June 15
South Cobb Regional Library, 805 Clay Road, Mableton 30126
Wednesday, June 7
Thursday, June 8
Monday, June 12
Tuesday, June 13
Wednesday, June 14
Sewell Mill Library, 2051 Lower Roswell Road, Marietta 30068
Wednesday, June 7
Wednesday, June 14
Sibley Library, 1539 South Cobb Drive, Marietta 30060
Thursday, June 8
North Cobb Regional Library, 3535 Old 41 Highway, Kennesaw 30144
Friday, June 9
Thursday, June 15
Friday, June 16
Stratton Library, 1100 Powder Springs Road SW, Marietta 30064
Monday, June 12
The Vision To Learn visits are part of the Cobb County Public Library's collaboration with Learn4Life, Metro Atlanta Regional Education Partnership for students' success to make the region a more equitable and prosperous community.
The Cobb County Board of Commissioners approved in February $264,000 of the county's federal American Rescue Plan Act (ARPA) allocation to support Vision To Learn clinics at Cobb libraries over the next four summers. The Cobb BOC also approved $247,800 for Vision To Learn's partnership with Marietta City Schools for four years.
For information, visit Cobb County Public Library at www.cobbcat.org and Vision To Learn at www.visiontolearn.org.