Senior Spotlight: Cobb 2023 Graduates Inspire and Amaze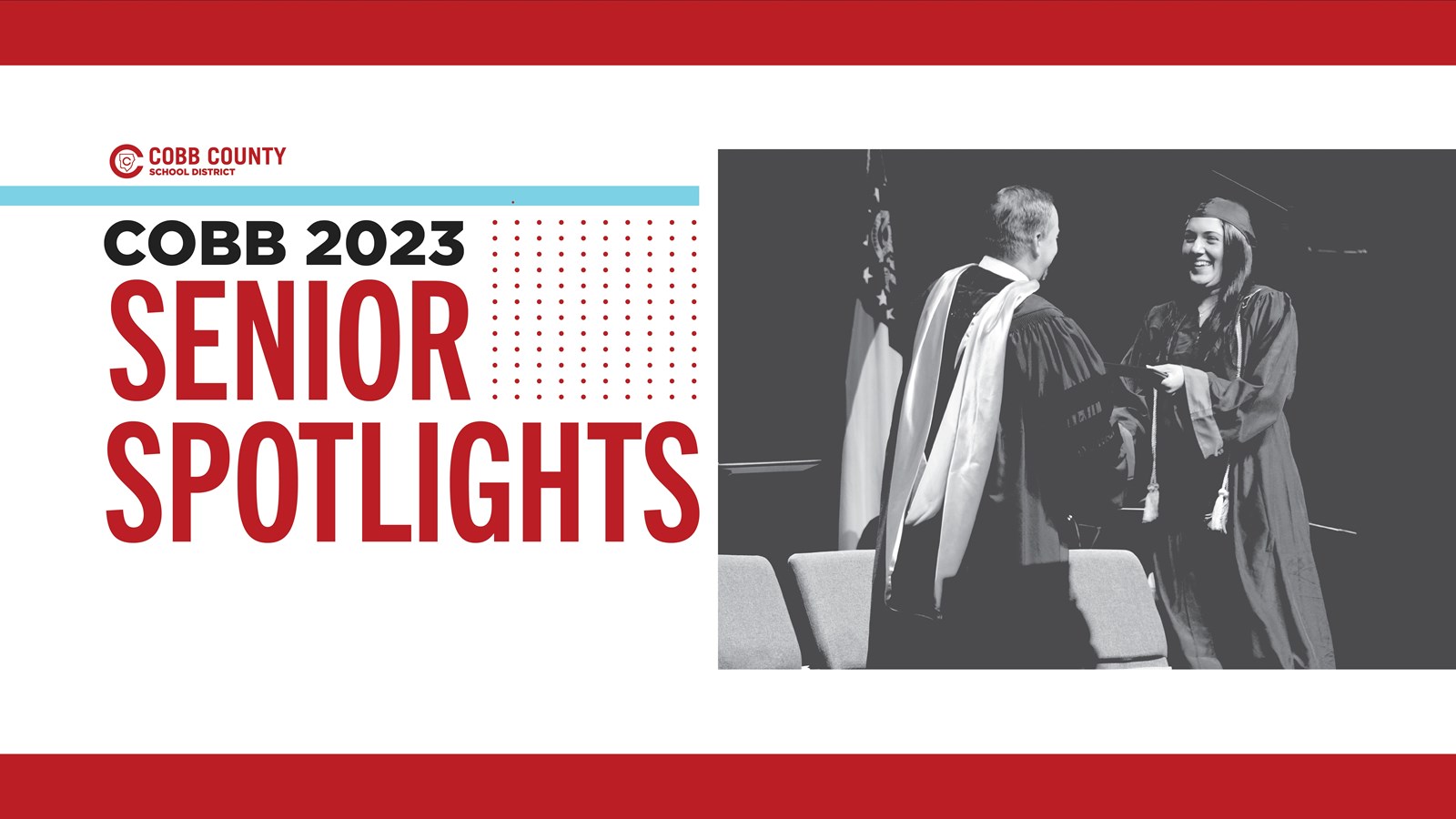 Thousands of seniors across the Cobb County School District will turn their tassels this week as part of the 2023 Commencement ceremonies. Graduation may be the pinnacle of student success, but that does not fully illustrate the challenges, determination, and against-all-the-odds stories behind those cherished Cobb Schools diplomas.
Some of the graduation success stories will leave you reaching for the nearest box of tissues, and others will leave you thinking about the educators and community who helped the students reach the graduation stage. However, they will all leave you feeling inspired for the future and what the students will accomplish after graduation.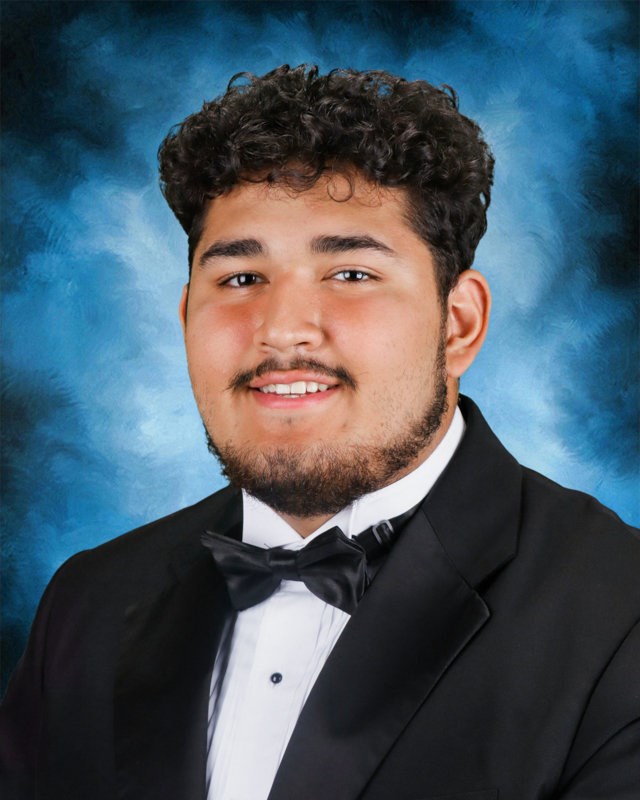 Alejandro GonzalezThose who have watched Alejandro Gonzalez on the football field with the Lassiter High School Trojans may not know that he had never played sports or knew anything about football before high school. A Lassiter coach encouraged him to give the competitive game a try, which meant starting from scratch, learning plays, positions, and on-the-field strategies. The countless hours of practice would be physically and mentally challenging for any student new to football, but Alejandro had an even more unique set of challenges. He is part of Lassiter's Deaf and Hard of Hearing program (DHH). That didn't stop him from persevering on and off the field. Not only did he step up as a starter for both the defensive and offensive lines of the Trojans' football team, but he also worked hard to keep his grades high enough so he could continue both his academic and football career at Gallaudet University for DHH students in Washington D.C. where he plans to study business.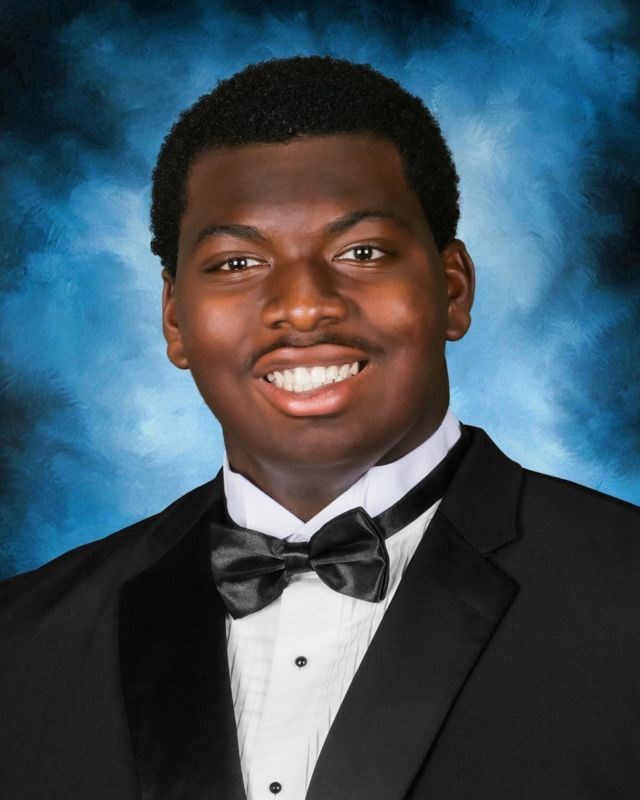 Ovie DubreMcEachern High School's own Ovie Dubre has a football scholarship to Florida Atlantic University awaiting him after graduation. However, his journey toward academic and sports success began in a self-contained setting where he had to overcome sensory-processing issues and a speech delay. Not only has Ovie demonstrated his success on the football field, but he has also learned to embrace his exceptionality and thrive. Educators at McEachern describe him as "an amazing human being."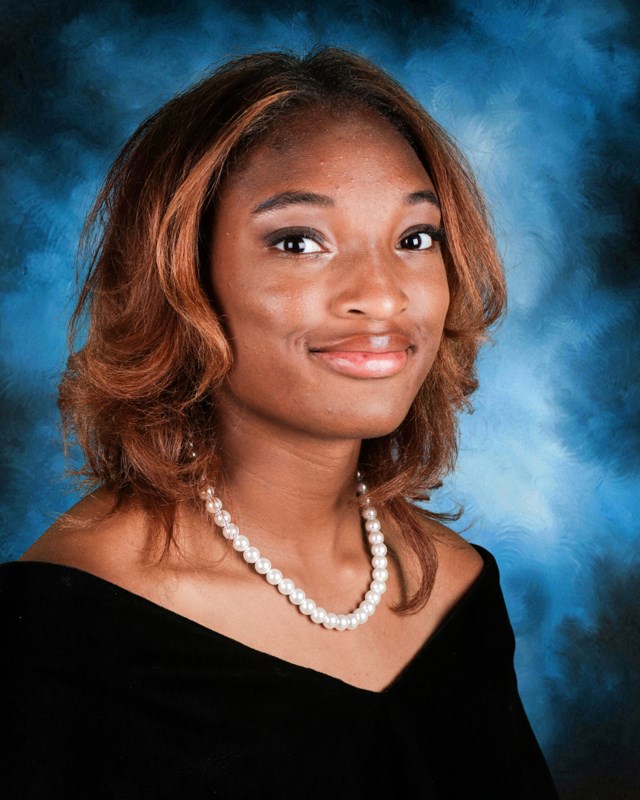 Zoie JohnsonBeing in a new region/area this year didn't deter Zoie Johnson one bit. She has been at the top in every sport she has participated in this year. As a humble leader, disciplined athlete, and accomplished student with a 4.2 GPA, she embodies what it means to be an Osborne High School Athlete. She completed the region sweep in shot put and discus, making her back-to-back region champion in both events—and setting a new school record in discus. This places her with the 2nd highest mark all-time in Cobb County in discus.
Some of Cobb's inspiring seniors had to overcome severe health challenges and other obstacles to reach graduation.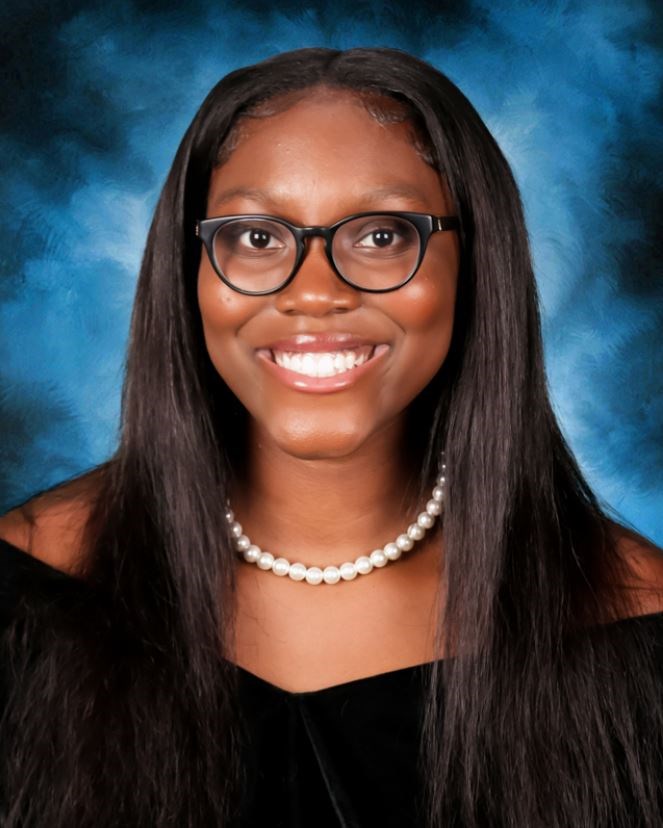 Samerah SlaughterSamerah Slaughter was a healthy junior at North Cobb High School who had competed competitively as a dancer for ten years and was a strong student. In April 2022, she was diagnosed with acute liver failure. Samerah was sent to an area children's hospital and placed on the top of the pediatric transplant list. Within a week, she had liver transplant surgery. She spent three weeks in the hospital but was able to return to school for her senior year, which she has been able to enjoy despite some physical limitations. Samerah takes some of her classes through Dual Enrollment and hopes to attend Spelman College next year to study Psychology and become a Mental Health Counselor for teens. 
Jonathan CampbellHarrison High School senior Jonathan Campbell is already an inspiration with a 4.5 weighted GPA and student mentor in the school's counseling office. He serves as an officer in the French Honor Society, a student mentor in the counseling office, an officer in the French Honor Society, and a member of the Mu Alpha Theta Math Honor Society, National Honor Society, and Beta Club. His story is truly inspiring for those who know the challenging journey he began about seven years ago. At age 11, the Harrison senior had a stroke. He was in a coma for two weeks and in ICU for a month. With his left side paralyzed, he began a journey of intensive therapies and rehab. His recovery required him to miss almost his entire 6th-grade year of school and have a third brain surgery. He overcame three hand/arm surgeries and a foot surgery. Since the incident, he has continued his intensive therapy, spending most summers and almost every day after school in rehabilitation. He only recently finished his therapy sessions. Despite the obstacles he has faced, Jonathan has not let his medical journey impact his scholarship or community activities.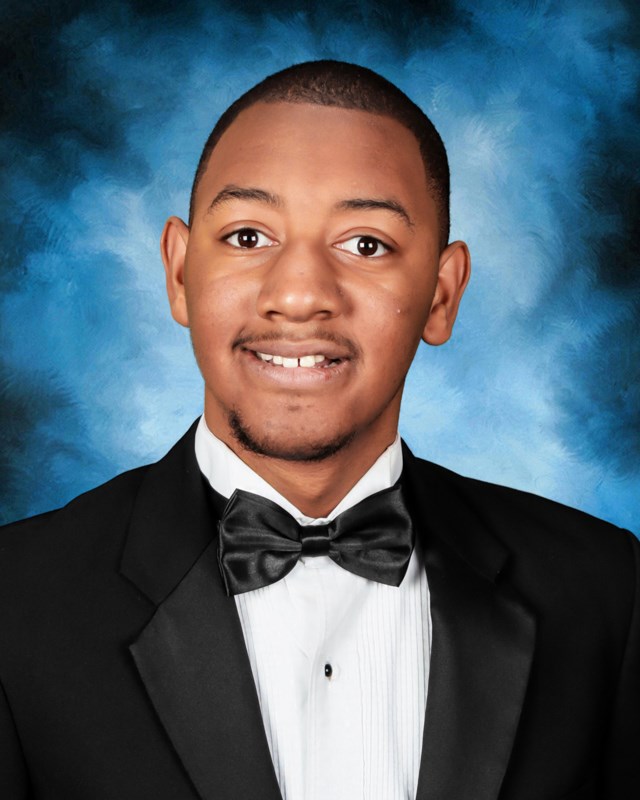 Xander BookmanAcross the District, Xander Bookman was looking forward to his senior year at South Cobb High School and the possibility to graduate early in December. In October 2022, Xander learned he would have a big hurdle to overcome. The South Cobb senior began experiencing health problems during the first semester of his senior year and ultimately was diagnosed with Rosai-Dorfman disease, a rare form of cancer. Doctors discovered that Xander had four masses in his chest cavity, including one inside a chamber of his heart and three outside of his heart. He underwent a successful surgery in November of his senior year. He also had treatments after surgery. Although it was tough, Xander managed to keep a positive attitude and passed all his remaining courses to become a December Graduate. According to educators at South Cobb, Xander's positive attitude, tenacious spirit, and having the love and support of his family is a constant reminder of what dedication looks like.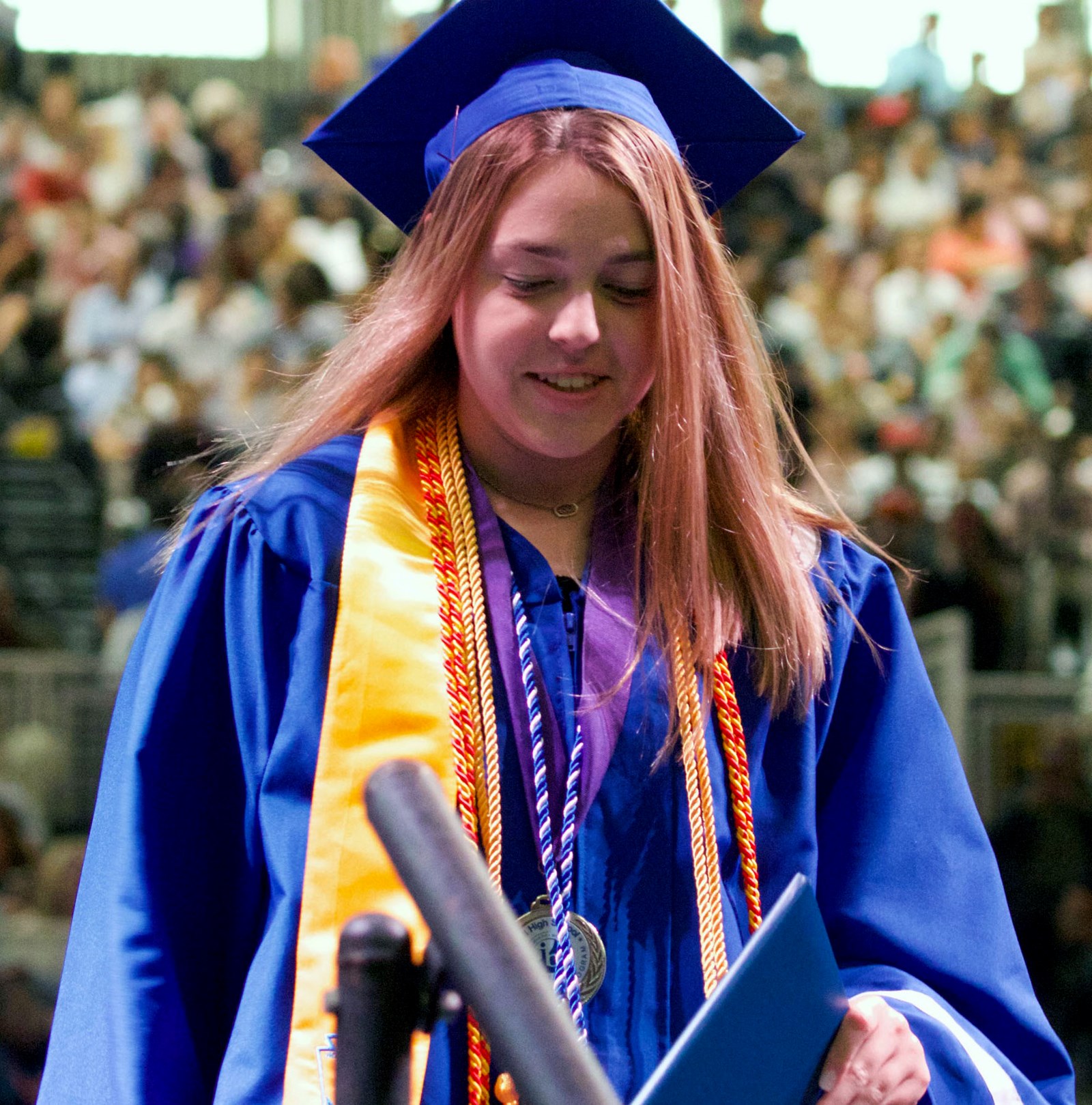 Joey MartinJoey Martin, an outstanding International Baccalaureate senior at Campbell High School, was diagnosed with a partially inoperable malignant brain tumor her freshman year. She has undergone surgery, which caused a Traumatic Brain Injury affecting speech, all fine motor skills, eating, talking, and walking, all of which she had to relearn. Joey then began 68 weeks of chemotherapy right after the surgery and eventually radiation treatments. Through all of these health challenges, Joey maintained her International Baccalaureate coursework, continued to play soccer, and is on track to receive the International Baccalaureate Diploma and graduate with a 4.67 GPA! Joey also played soccer for the US Women's Paralympic National Team and won Gold at the IFCPF World Cup.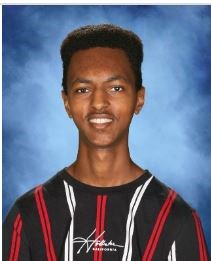 Ermias MenberuAfter withdrawing from a Cobb high school several times, Ermias Menberu may not have reached the graduation stage if his Sunday school teacher had not turned him on to Cobb Horizon High School's non-traditional approach to student success. Ermias began his high school career earning straight A's in the Kennesaw High School magnet program. However, the pandemic impacted Ermias' ability to continue his educational journey in a traditional setting. Earning a 4.3 GPA, Ermias has found success at Cobb Horizon High School, and sits at the top of his Cobb Horizon class, and plans to continue his education journey at Kennesaw State University.
Wheeler High School educators describe senior Leon Bencosme as "a remarkable student who has overcome a plethora of obstacles." Nevertheless, they say Leon has maintained a positive attitude and persevered despite the cards being stacked against him. Throughout the past four years, he has managed to uphold a GPA of over 4.0! In addition to this, he has proven to be a very well-rounded student, having served as a member of the AVID program all four years, a STEAM Academy participant, helps to tutor underclassmen students, works a full-time job, and is a member of the boy's varsity volleyball team. He is not one to brag as he remains humble about all of his accomplishments, including the most recent, which is truly something to brag about. Due to his hard work and dedication, he has been chosen as the 2023 Dell Scholarship recipient.
Some Cobb seniors suffered family losses and challenges that would put graduation success out of reach, but these inspiring seniors pushed ahead.
McEachern High School senior Day'jah McCall suffered from a severe house fire this school year. As a result, her entire family became homeless and had to move. That sudden loss did not discourage Day'jah. She continued her studies at school and applied to multiple colleges, even when she wanted to give up. Because of her determination, Day'jah has been accepted into several universities. McEachern staff have declared her to be "resilient."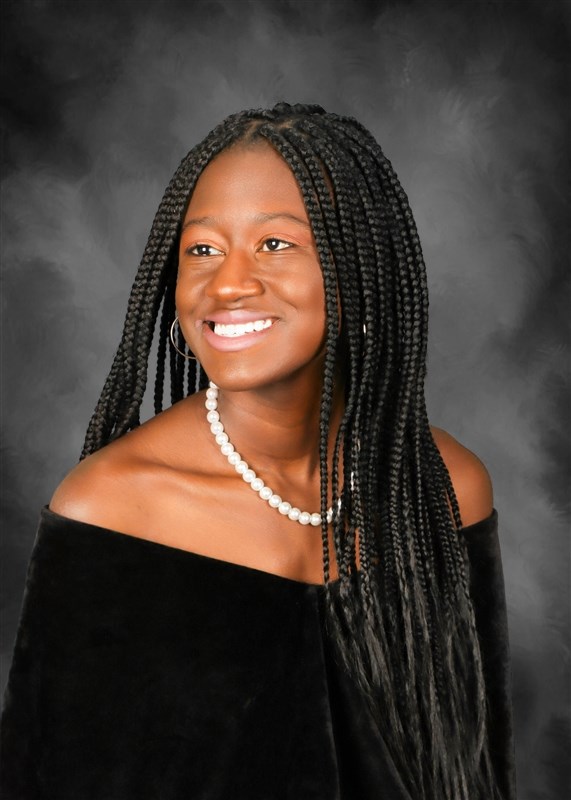 Anissa IbrahimAllatoona High School seniors Anissa Ibrahim and Katherine Lee's journeys are similar. They are both successful musicians. They also both have suffered the loss of a parent. Anissa had to overcome the grief of losing her mother in 2021 to earn accolades from Allatoona staff, who describe her as "one of the most brilliant students of her age." Anissa won the Georgia Music Educator's Award for her original composition. She is an incredible leader who serves as the vice president of Allatoona's Minority Representation Association and the co-president of the Student Orchestra Board. She is also a straight-A student.
Katherine lost her father to cancer just before she began her high school career, but her loss has not deterred her from achieving success. Allatoona staff refer to her as "an amazing human" and leader who is "a joy to be around." With a GPA of 4.37, Katherine is an active member of the Allatoona marching band, is involved in many clubs, and gives back through service to her community. Plus, she has won many awards and mentors and coaches younger students. She plans to attend the University of Georgia and has wanted to be a teacher for as long as she can remember. However, she may follow in her father's footsteps into the field of broadcast journalism.
Like Anissa and Katherine, Campbell High School senior Kayla Blosser also overcame the challenge of losing a parent. One of the last moments Kayla had with her mother was coming to the Campbell International Baccalaureate Open House for accepted students. Shortly after, Kayla's mom passed away from her battle with cancer. Kayla took her mother's passing exceptionally hard. Despite suffering this terrible loss and emotional barriers, Kayla kept her sights on getting into Johns Hopkins University in hopes of curing the illness that took so much from her. Kayla will not only graduate with an IB Diploma, but she will also do it with over a 4.7 GPA. She will also live out her dream of attending Johns Hopkins in the fall to study biomolecular and chemical engineering. 
Narin Banian was scheduled to start her senior year at Pope High School, but she was stranded in another country on the other side of the world. She was stuck in Iran with her mother and sister alone without their passports. They had to make their way to a U.S. Embassy in another country to get passports and return home. Despite the dangers they faced and difficulties accessing class materials without internet access, Narin beat all odds and completed all her summer schoolwork and the work she missed before her return to Pope at the end of August 2022.
Other Cobb seniors inspire by the way they have overcome language barriers to succeed.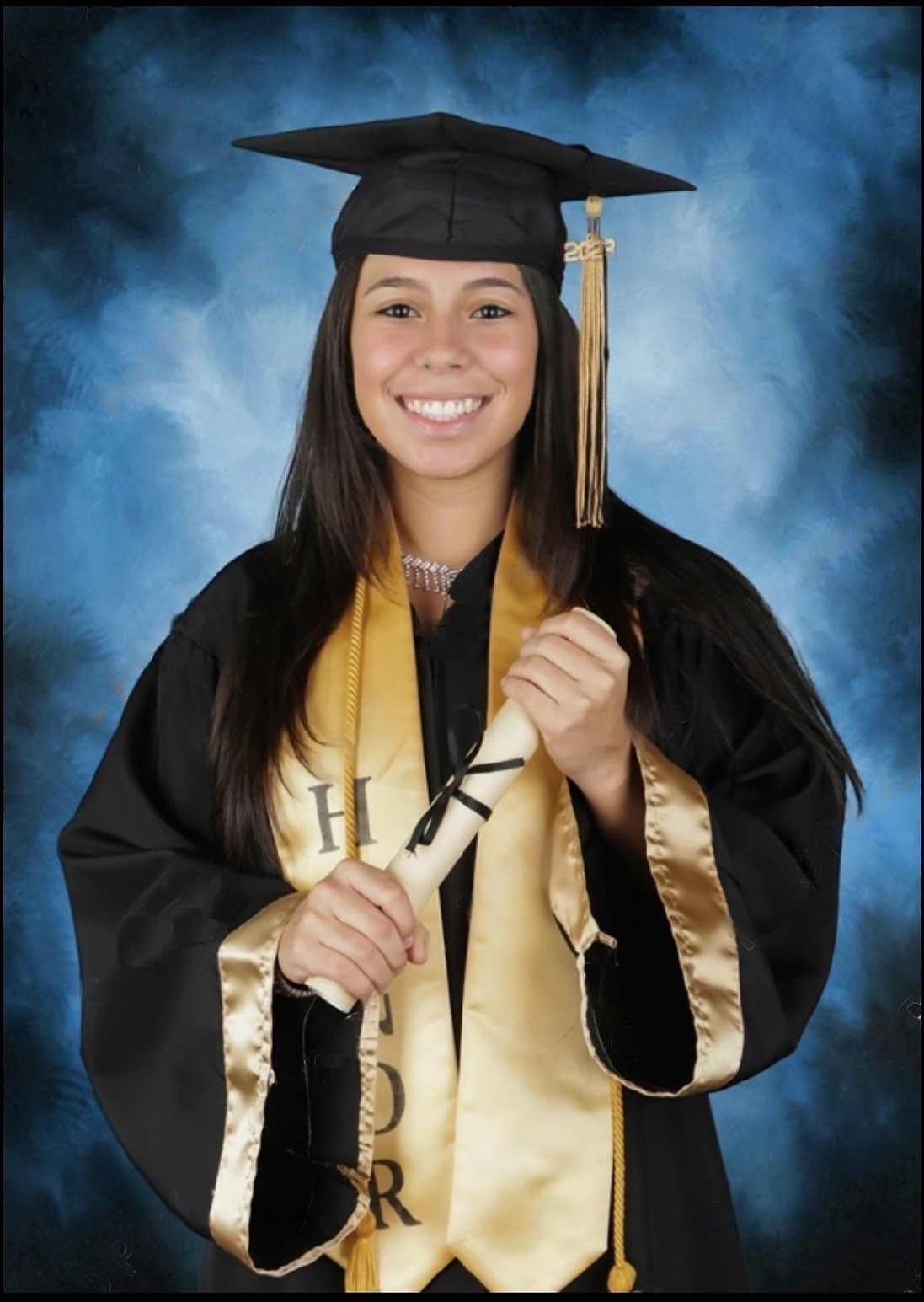 Natalia Gonzalez GiraldoSprayberry senior, Natalia Gonzalez Giraldo is from Medellin, Colombia. She will be the first in her family to attend college. Natalia decided at a young age that she could outwork anyone in the room and finish academically at the top of her class. Students and teachers at Sprayberry note that Natalia does this with a smile, good cheer, and grace. With academics at the forefront of her priorities, she joined the International Spanish Language Academy. The captain of Sprayberry's girls soccer team has taken multiple Advanced Placement courses outside the academy, and her grade point average is among the best in the school. Natalia is loved by Sprayberry's staff, students, and community. She has been accepted to Clemson, Georgia Tech, and the University of Georgia. Oglethorpe College has offered her over $100,000 in scholarships. Natalia yearns to become an architect. Her journey from Colombia to Georgia, through Sprayberry High School, has put her on the doorstep of her American Dream.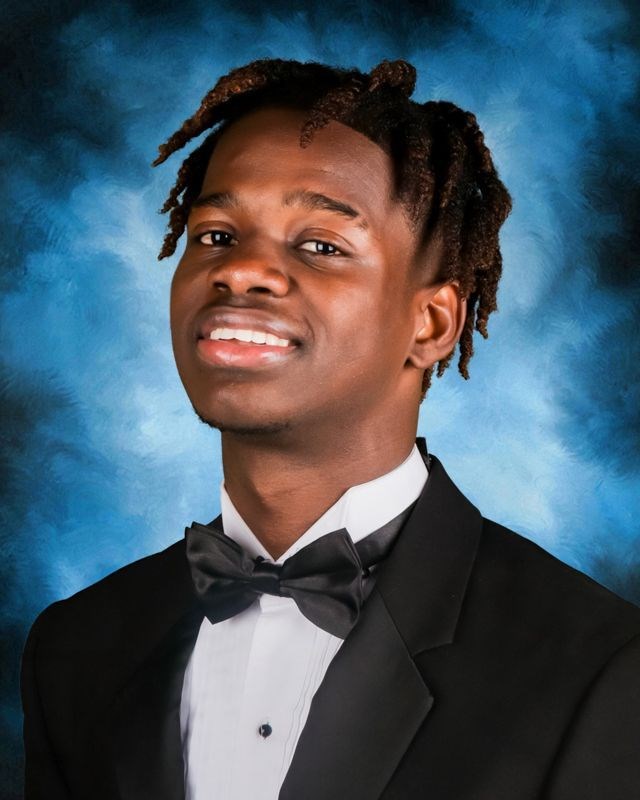 Roosvins JosilOn the other side of Cobb, senior Roosvins Josil, has found the support he needs at Pebblebrook High School to reach the graduation stage. When Roosvins arrived in the United States two years ago, he knew no English. His father died suddenly, and he had only distant relatives to live with. However, he made it a point to learn English so he could succeed. He considered dropping out a few months after arriving. Thanks to the interventions from Pebblebrook educators like Coach Anton Banfield, Rachel Rogers, and Assistant Principal Randall Schlanger, Roosvins found the support he needed to thrive. He began improving, getting good grades, increasing his GPA, and playing soccer again. He is now being considered by some colleges for soccer scholarships. 
Cinthya Gutierrez GonzalezLike Roosvins, fellow Pebblebrook senior Cinthya Gutierrez Gonzalez, arrived in the United States two years ago and did not speak English. Beyond the severe trauma she endured during her journey to her new home, Cinthya overcame many challenges while adjusting to her new life. Despite all the challenges, she has maintained good grades, become more bilingual, carries herself with a smile and the best disposition towards others, and will graduate on time. She has applied to Chattahoochee Technical College in hopes of continuing her educational journey.
Some members of the Cobb Schools Class of 2023 inspire by what they have already accomplished before they even get their diplomas.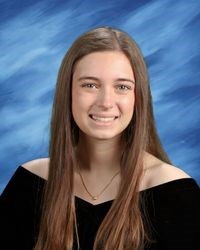 Avery DeMossDriven, determined, confident, and curious: That is how Walton High School staff describe senior Avery DeMoss. She is a "self-starter" who has initiated several projects inside and outside Walton. She has published four motivational children's books in her "Win the Wave" series, all celebrating diversity. As part of Walton's prestigious International Spanish Academy (ISA), she arranged for an ambassador from a Spanish-speaking country to speak to the ISA students. She founded the Phenix Walk for Suicide Prevention, a counter-suicide program that has raised over $30,000 for suicide prevention. She helped start a tutoring program in Spanish for underprivileged young people. She also takes the most rigorous courses offered at Walton and still earned a 4.6 GPA. According to Walton educators, Avery is someone who will change the world one day.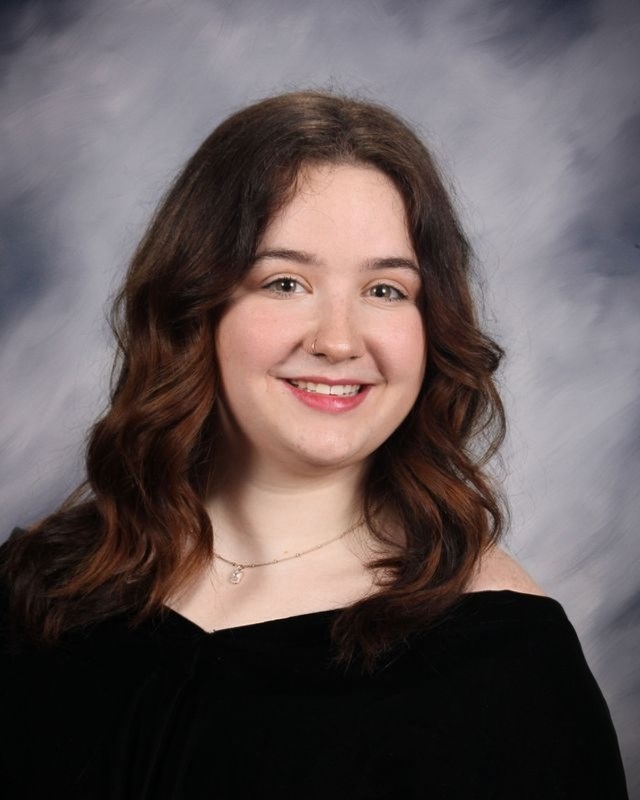 Marley HinrichsKell High School staff describe Marley Hinrichs as one of the most dedicated seniors at the school. She has been in drama all four years at Kell and recently had the leading role in the school production of "Emma." In addition to the work she puts in with drama and technical theater, she is also the Editor in Chief of The Longhorn, Kell's yearbook.  She has gone to games, events, and concerts to photograph and cover countless events. She led a yearbook staff in creating a successful yearbook celebrating the 20th anniversary of the school's opening.
Malavika Balamurali is an early Hillgrove graduate who has been a regular volunteer for years with a nonprofit coding organization for young girls called "Girls Who Code," in multiple Hillgrove clubs, was a BridgeUP STEM Scholar, Women in Aviation, BETA club, the National Honors Society, The National Honors Society of Leadership and Success, The National Center of Women in Technology and the National Society of High School Scholars. Her classmate, Sabeen Alsibai, is also in multiple clubs and co-created a business called "Lunchbox Comics," where they make digital art. Sabeen was raised in the UAE and is a first-generation American and president of "United Sound," where they teach special needs children how to play instruments.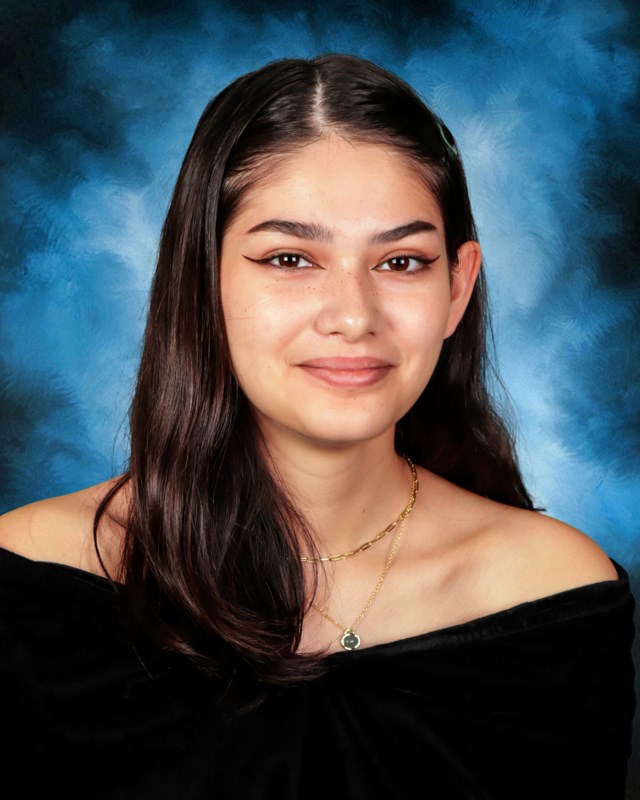 Kelly BurgardKelly Burgard is a shining example of excellence in the Osborne High School Fine Arts Department. In her time in the orchestra program at OHS, she accomplished a 2-time North Georgia Honor Orchestra member (21-22, 22-23), Principal Bass in District 12 Honor Orchestra (22-23), composed and performed a piece performed at Solo & Ensemble for Superior Rating, as well as composing an original piece for the String Orchestra with piano to premier for the 2023 Spring Concert. She recently auditioned and was accepted as a Music Major at Kennesaw State University. Kelly's academic accomplishments mirror her musical talent, ending her high school career with an outstanding 4.016 GPA.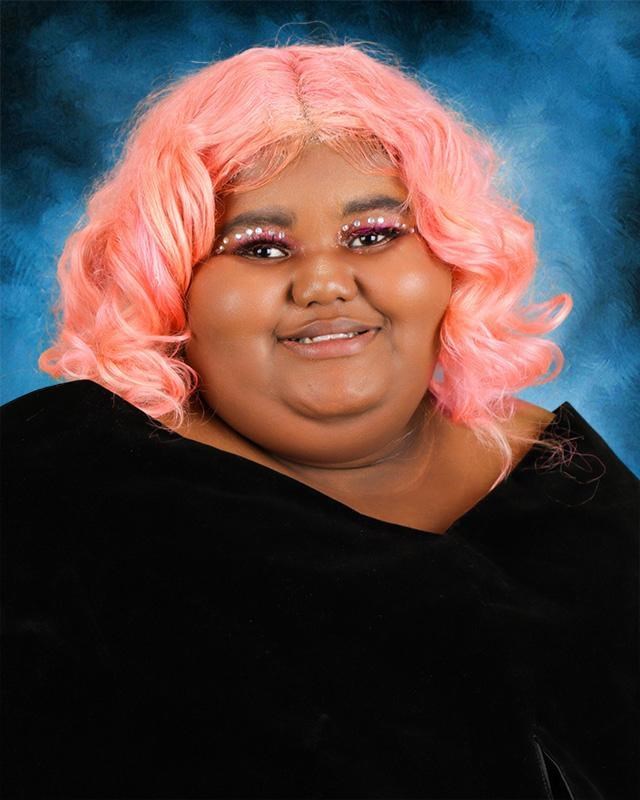 Latrina GandyDuring Latrina Gandy's 10th-grade year, she struggled to stay on track until she realized she was eligible to become a candidate for December Graduation at South Cobb High School. Once she met with her counselor and was provided with a tentative plan, Latrina blossomed. She was so excited that she went further and began applying to college. Latrina received an email that changed her life. She was accepted to Albany State University for the 2023-2024 school year. She has decided to begin her college career during the summer as she prepares for a bright future and to be a first-generation college student.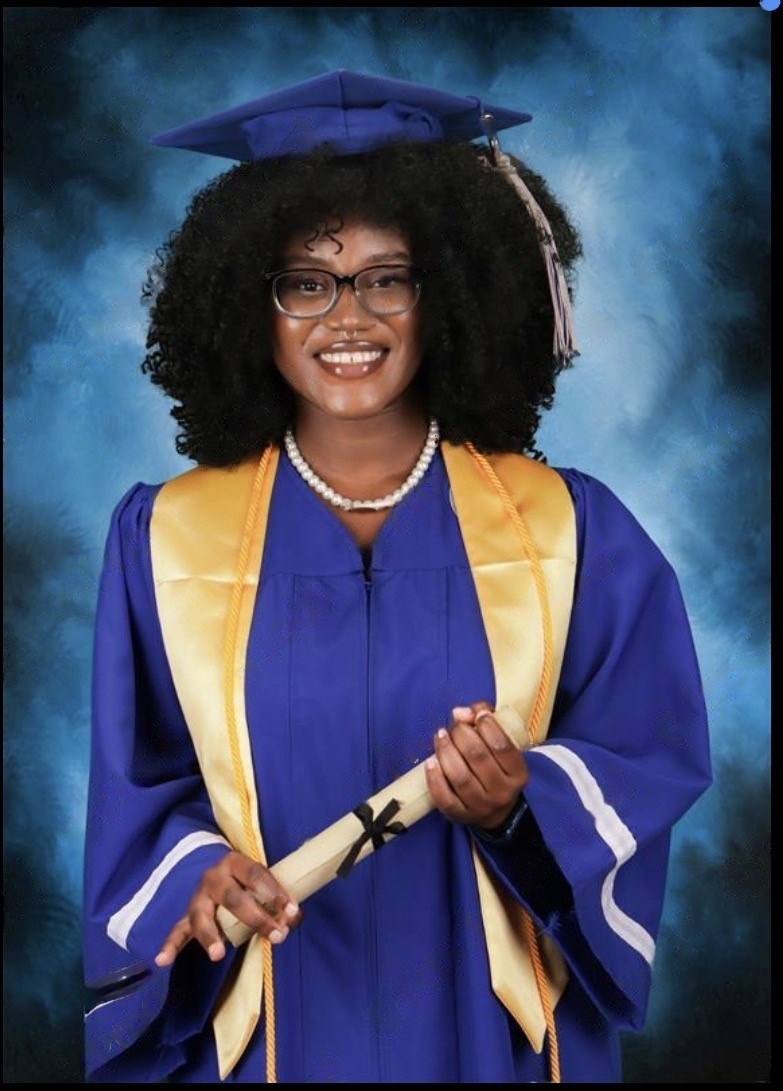 Aaliyah AgboolaAaliyah (Lee) Agboola, a Campbell High School senior, is proactive and kind, and her perseverance most recently paid off when she earned an Opportunity Scholarship from Dream US. According to Campbell educators, Lee is a bright, engaging, and tenacious young woman who is very serious about her future and is taking steps to make her plans a reality. Lee also serves as one of Kell's "mentees," which requires her to represent Campbell High and perform various duties independently.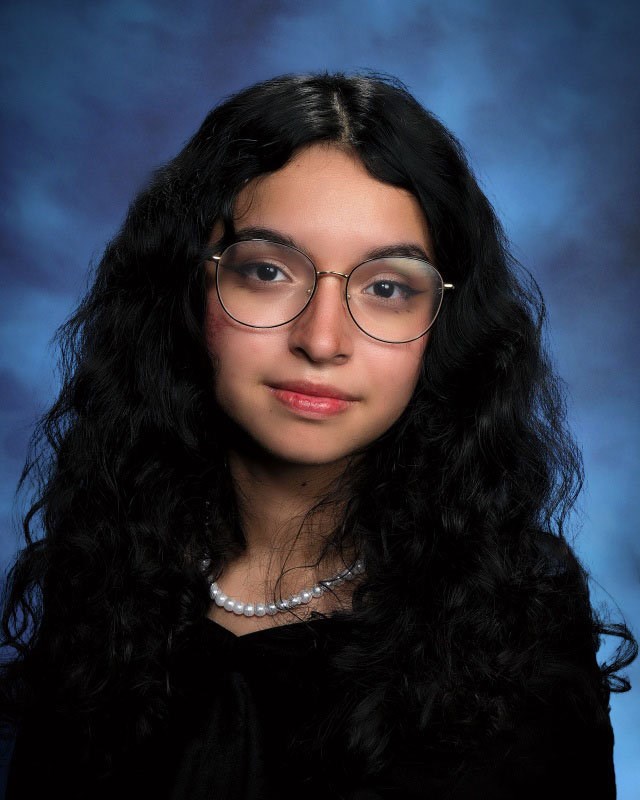 Ana VadilloThroughout her high school career, Ana Vadillo has maintained a high level of academic achievement and is one of the highest-performing students in the Kennesaw Mountain High School Academy of Mathematics, Science, and Technology. She is also this year's STAR student, obtaining the highest SAT score at Kennesaw Mountain. In addition to maintaining high academic rigor, Ana is involved with multiple extra-curricular activities, including the National Honor Society, Mane Link, and Spanish Honor Society. She plays the piano, is active in the community, and has participated in many outreach events, including the Kennesaw Mountain-hosted Cobb County Special Needs Dance, Shop With a Mustang, and Books for Africa. Ana is a first-generation American and plans to attend MIT in the fall, majoring in Biomedical Engineering. 
The list could go on because this is only a tiny sampling of the talent, dedication, and perseverance on display by the Class of 2023! We are so proud of each and every one of them. Continue doing great things and working hard, Cobb Seniors! Once One Team, Always One Team!