Barber Students Serve as Mentors, Build Connections with Acworth Students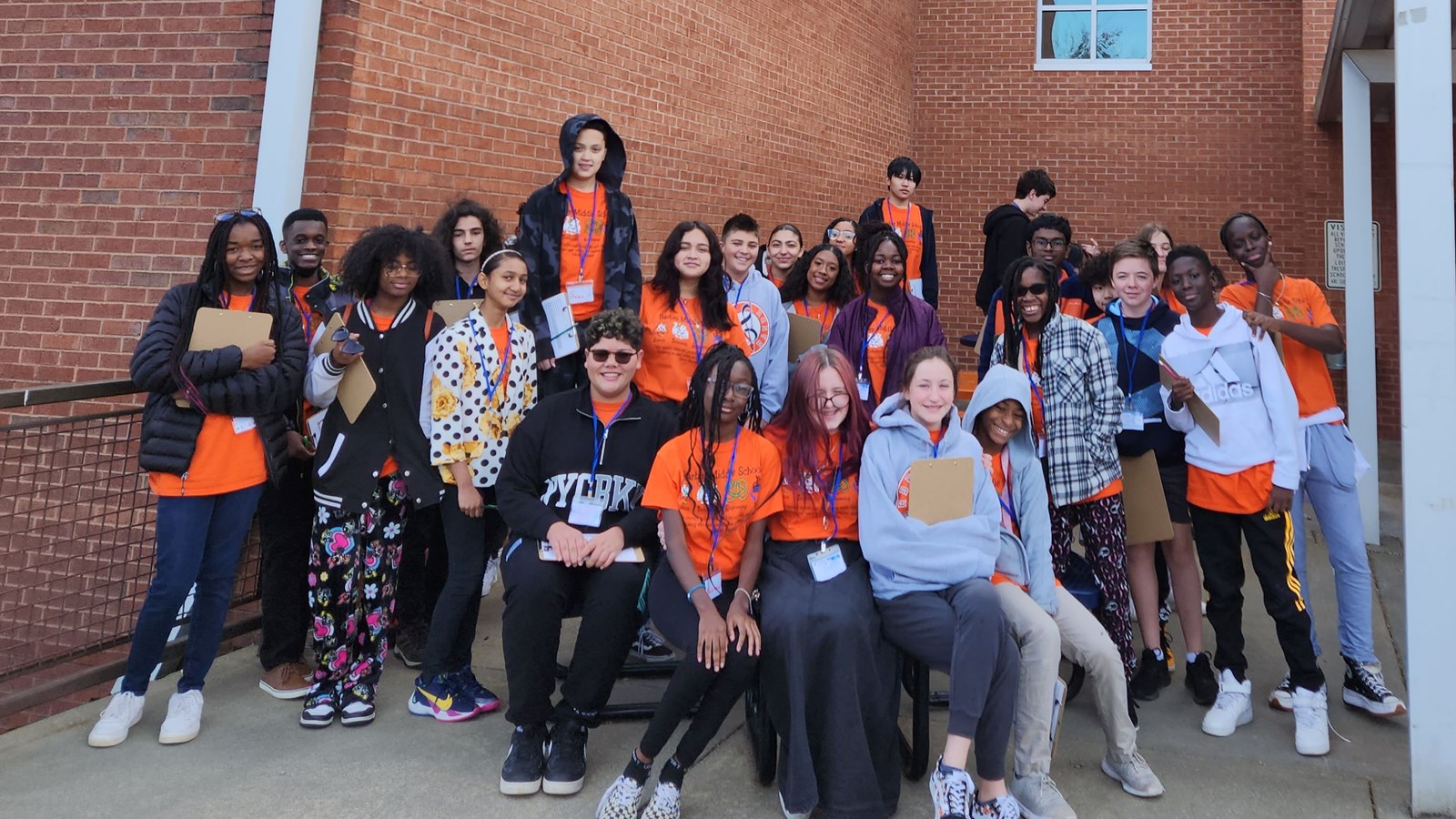 For three days, Barber Middle School students stepped into 2nd, 3rd, and 5th-grade classrooms at Acworth Elementary to help the younger students with their science, technology, engineering, and math (STEM) projects. The 40 Barber students served as assistant teachers as the Acworth classes worked on their Balloons over Broadway projects.
While they handed out materials and helped guide the elementary students through the same engineering design process they used in middle school, the Barber students saw firsthand what it is like to be a teacher.
"I learned that when you're a teacher, you have to let your students take charge of their own ideas and not hold their hand throughout the entire thing," explained Sujay, a Barber 7th grader.
The Barber students, however, did pose questions to help the Acworth students think through the design process. They also discovered what encouraged the young students to listen and when they just needed to step back and let the Acworth students solve problems themselves.
"Sometimes the kids just don't want to talk while they are working on something, which is totally fine, and it's best to just let them do their own things without being disturbed," added Barber 7th grader Nola.
Barber 8th grader Ethan agreed that allowing the students to work independently on the projects created more learning opportunities.
"An important lesson I learned about being a teacher is that you should always give students room to learn from their mistakes," Ethan said. "You shouldn't do their work for them."
Other Barber students recognized the importance of classroom management and overseeing the students as they worked on their projects.
"It's important to check on every child because if you don't, you could miss something, and they could be behind," Barber 7th grader Naeema explained.
Thanks to her experience at Acworth, Barber 8th grader Angie understands how working together is more advantageous.
"An important lesson I learned is that students, with the help of their teachers, are able to think of many possibilities to create solutions for a problem, and they gain more opportunities to learn new things each day," Angie said.
The Barber students look forward to returning to Acworth in the future because they loved working with the younger kids and made connections with the students that they will not forget.