American Rescue Plan (ARP) ESSER Stakeholder Survey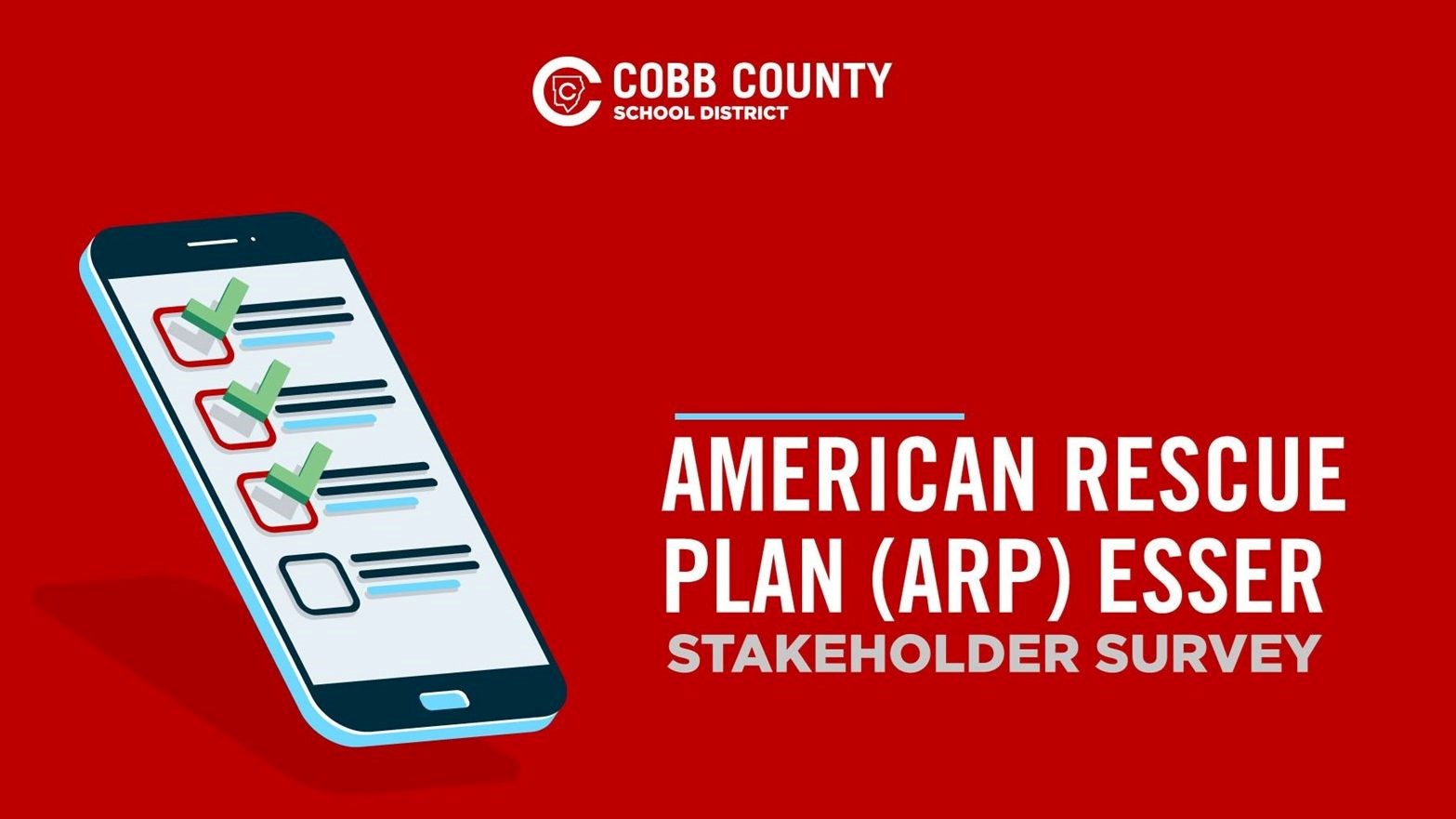 As we strive to continually improve student achievement, we are seeking feedback from parents, students, employees, and community members to assist in developing its plan, and specifically the use of these funds.
On March 11, 2021, the American Rescue Plan (ARP) Act was signed into law. The US Department of Education is providing an additional $121.9 billion for the Elementary and Secondary School Emergency Relief Fund (ESSER III Fund). These grants will be awarded across each state to provide local educational agencies with emergency relief funds to address the impact that COVID-19 has had, and continues to have, on elementary and secondary schools across the nation.
Districts must reserve at least 20% of their ARP ESSER money to measure and address the impact of lost learning time with evidence-based interventions. Those interventions must respond to students' academic, social, emotional, and mental health needs.
Stakeholders wishing to participate in this process should complete the district's survey by December 11, 2022.
Please click here to complete the survey.
---
Encuesta a las personas interesadas sobre el Plan de Rescate Americano (American Rescue Plan (ARP)) del Fondo de ayuda de emergencia para escuelas primarias y secundarias (Elementary and Secondary School Emergency Relief Fund (ESSER))
Mientras nos esforzamos en mejorar el desempeño de nuestros estudiantes, necesitamos comentarios de padres, estudiantes, personal y miembros de la comunidad para poder desarrollar el plan, especialmente el uso de los fondos.
El 11 de marzo de 2021, se firmó como ley el American Rescue Plan. El Departamento de Educación de los Estados Unidos está ofreciendo $121.9 billones adicionales para el fondo ESSER III. Estos subsidios se repartirán por todo el estado para que las agencias educativas locales cuenten con los fondos necesarios para enfrentar el impacto que ha tenido y sigue teniendo el COVID-19 en las escuelas elementales a lo largo de la nación.
Los Distritos deben reservar a menos el 20% del dinero del ESSER ARP para ofrecer evidencia de las intervenciones y evaluar y enfrentar el impacto del tiempo de aprendizaje perdido. Estas intervenciones deben responder a las necesidades académicas sociales, emocionales y de salud mental de los estudiantes.
Las personas interesadas en participar en este proceso deberán completar la encuesta del distrito antes el 11 ero de deciembre de 2022.
Por favor pulse aquí para completar la encuesta.
---
Pesquisa das partes interessadas sobre o ESSER do ARP
Em nossos esforços para uma melhoria contínua do desempenho dos estudantes, buscamos o feedback dos pais, alunos, funcionários e membros da comunidade para ajudar no desenvolvimento do plano e, especificamente, no uso desses fundos.
No dia 11 de março de 2021, a Lei do Plano Americano de Resgate Econômico (ARP) foi promulgado. O Departamento de Educação dos EUA está fornecendo US$ 121,9 bilhões a mais para o Fundo do Auxílio Emergencial para Escolas dos Ensinos Fundamental e Médio (Fundo ESSER III). Este subsídio será concedido a todos os estados, a fim de fornecer fundos emergenciais às agências de educação locais para que elas possam enfrentar o impacto que a COVID-19 causou, e continua a causar, nas escolas dos ensinos fundamental e médio de todo o país.
Os distritos devem reservar pelo menos 20% de seu dinheiro do ESSER do ARP para calcular e enfrentar o impacto do tempo perdido de aprendizagem com intervenções baseadas em evidências. Essas intervenções devem atender às necessidades acadêmicas, sociais, emocionais e mentais dos alunos.
As partes interessadas que desejam participar deste processo deverão realizar a pesquisa do distrito até o dia 11 de dezembro de 2022.
Clique aqui para preencher a pesquisa.