Cobb Schools BOE Meeting Highlights Student, Staff Achievements, Pays Tribute to Public Safety Team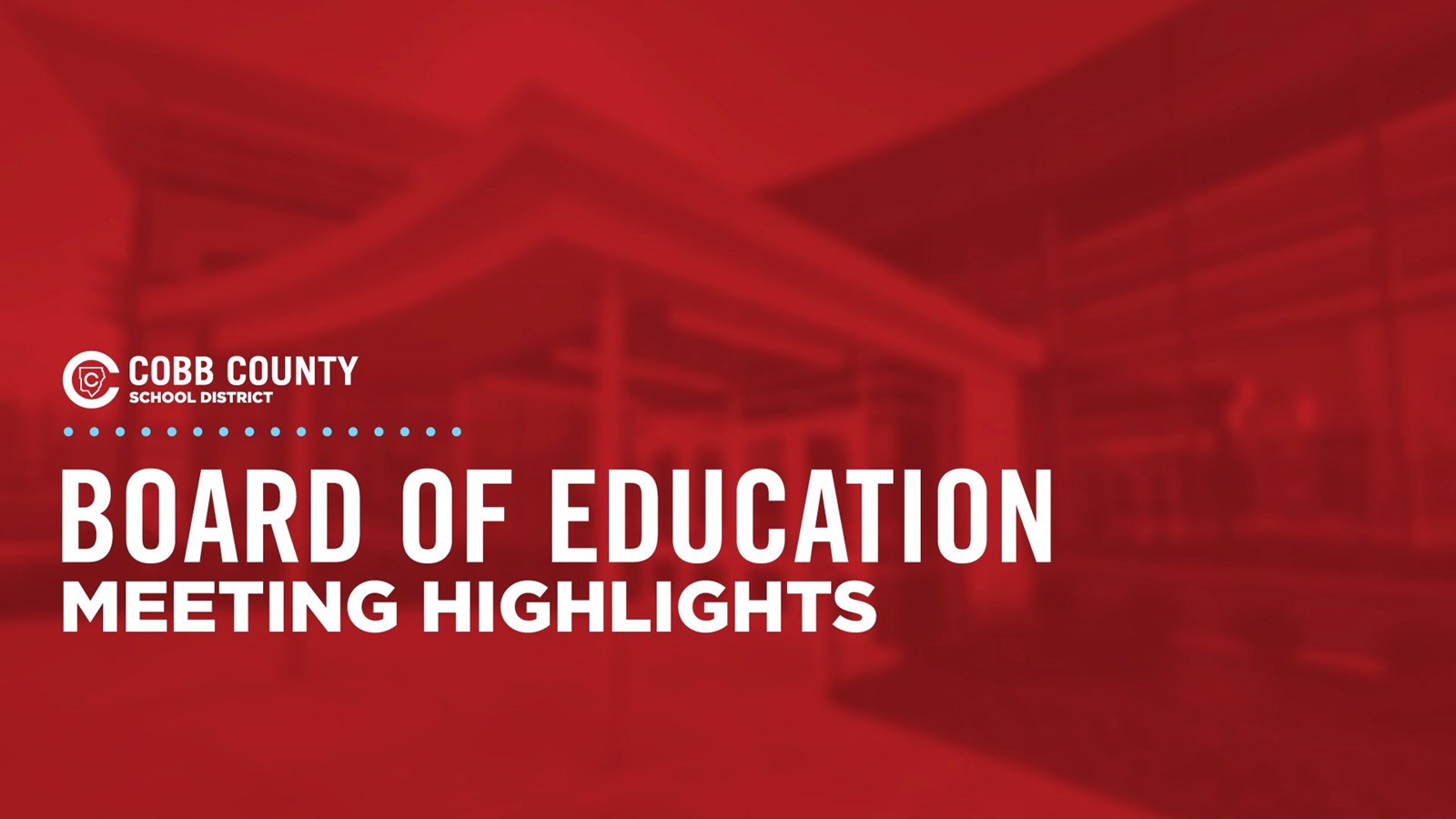 The September Cobb Schools Board of Education meeting spotlighted the high level of athleticism of Cobb students. Year after year, student-athletes from across the District earn state titles. Sometimes the final rounds of playoffs conclude with a match-up between two Cobb schools. Today, Board members recognized the Cobb athletes who earned 10+ state champion titles during the 2021-2022 school year.
The Cobb champions include the state's top baseball team for Class 6A and a host of team and individual titles for track and field. This is on top of the Cobb athletes who were already recognized as state champions earlier this year. Last month, Cobb athletic directors were also recognized for winning the Georgia Athletic Director's Association's Director's Cup for their division.
The Cobb community can track the achievements and progress of student-athletes and teams via the Cobb Schools Sports website.
In addition to recognizing the Cobb student-athletes, Board members also honored the Cobb Schools Procurement Services Department for once again earning the Achievement of Excellence in Procurement Award for the 18th consecutive year. Cobb Schools is 1 of 10 agencies in Georgia and 1 of 17 School Districts in the United States and Canada to receive this award.
The final recognition of the evening and in anticipation of the Public Safety Appreciation Week, October 5-10, the Board members recognized all the District's hard-working public safety personnel.
"Our officers keep our students, staff, and school campuses safe every day. We are grateful to have one of the largest and most well-trained teams of public safety personnel, with 69 officers who have 1,690 years of combined service experience. They are a critical part of the District's safety initiatives," said Board Chair David Chastain.
Personnel Updates for Principal Level and Higher Positions:
• Morgan, George, appointment to Director, Special Student Services from Assistant Director, Special Student Services effective September 16, 2022.
Board Recognitions:
2021-2022 GHSA Class 6A Boys Discus & Shot-Put State Champion – Piers Cameron, Pope High School
2021-2022 GHSA Class 6A Boys 100-Meter Dash State Champion – Eric Young, Allatoona High School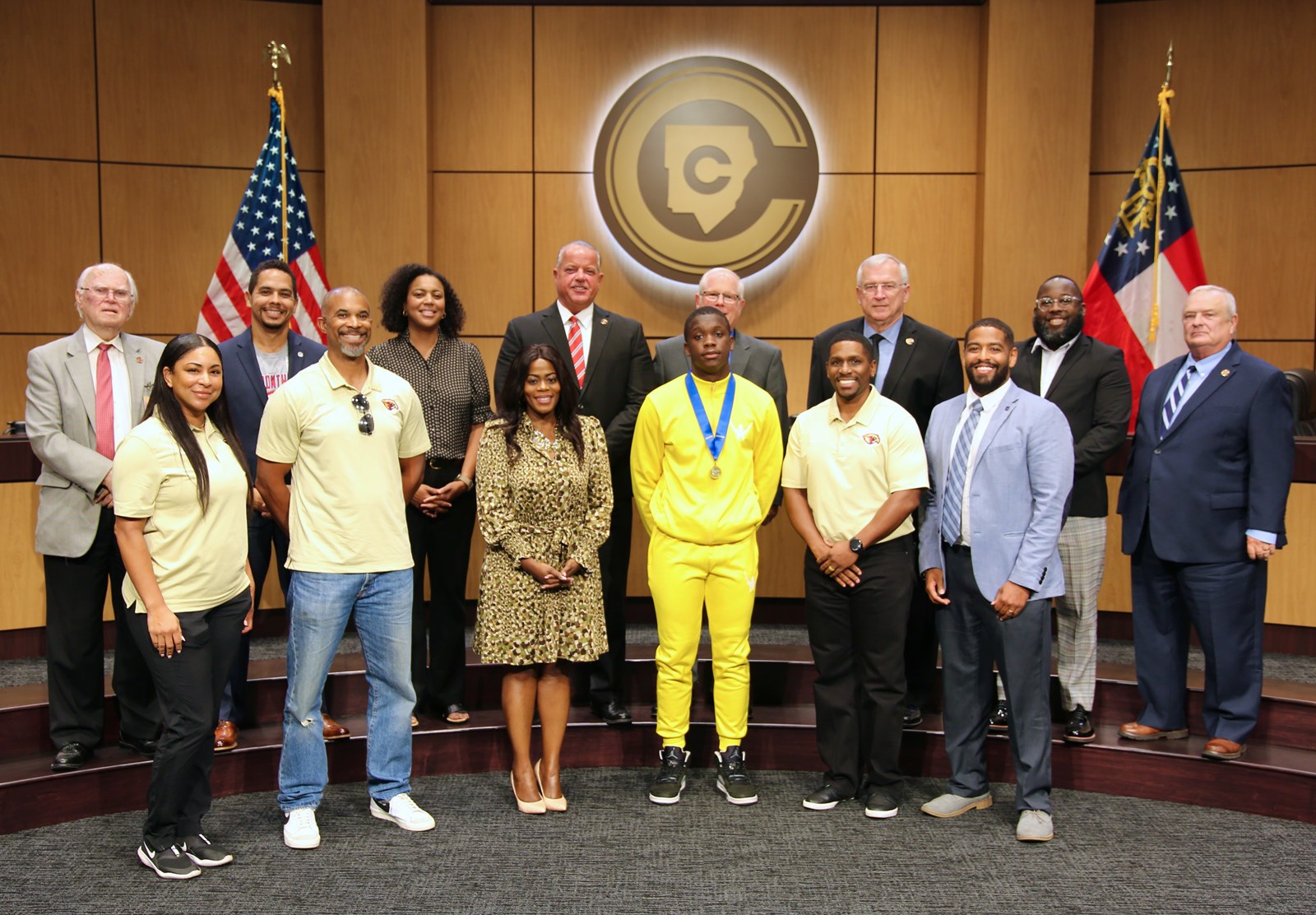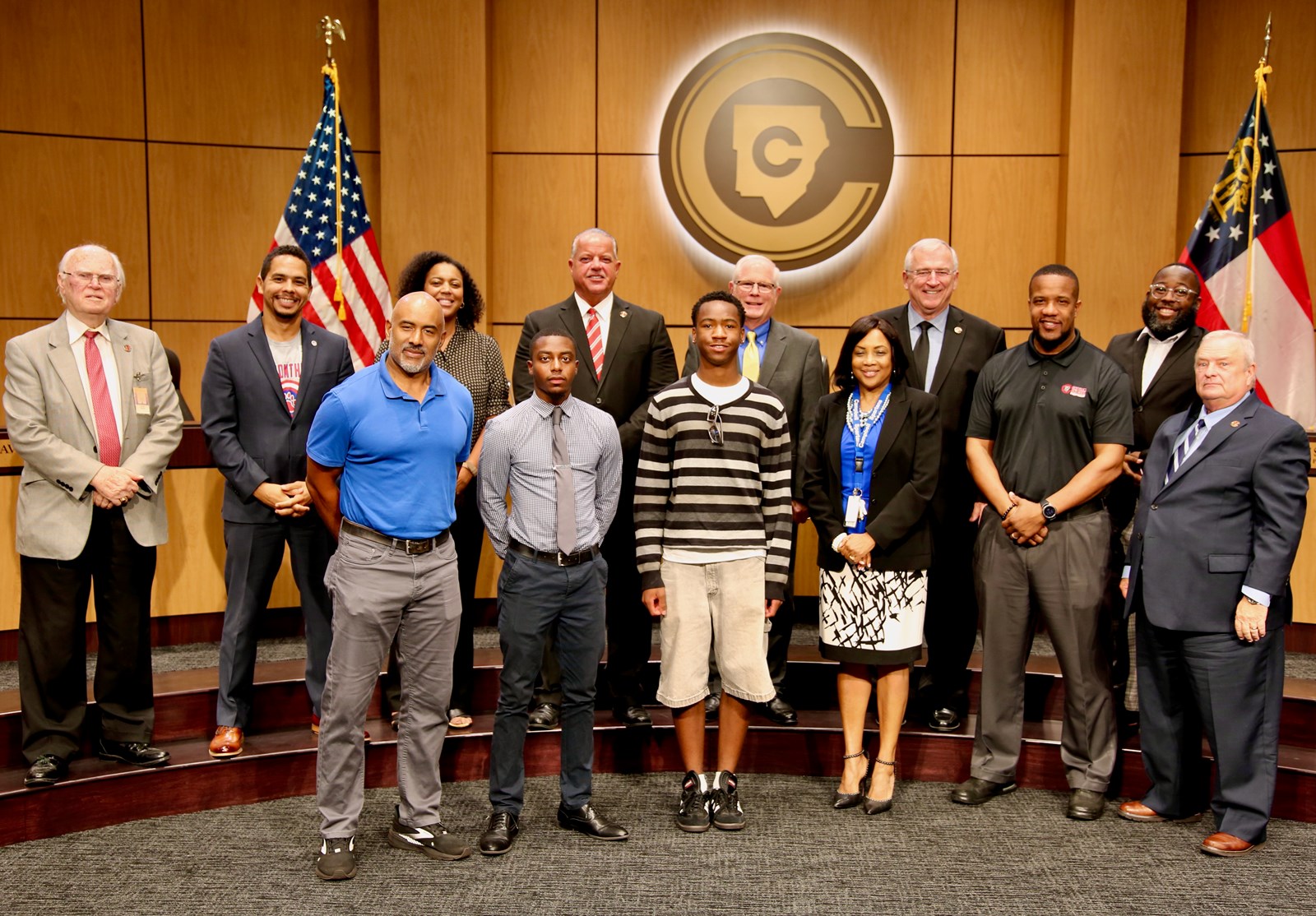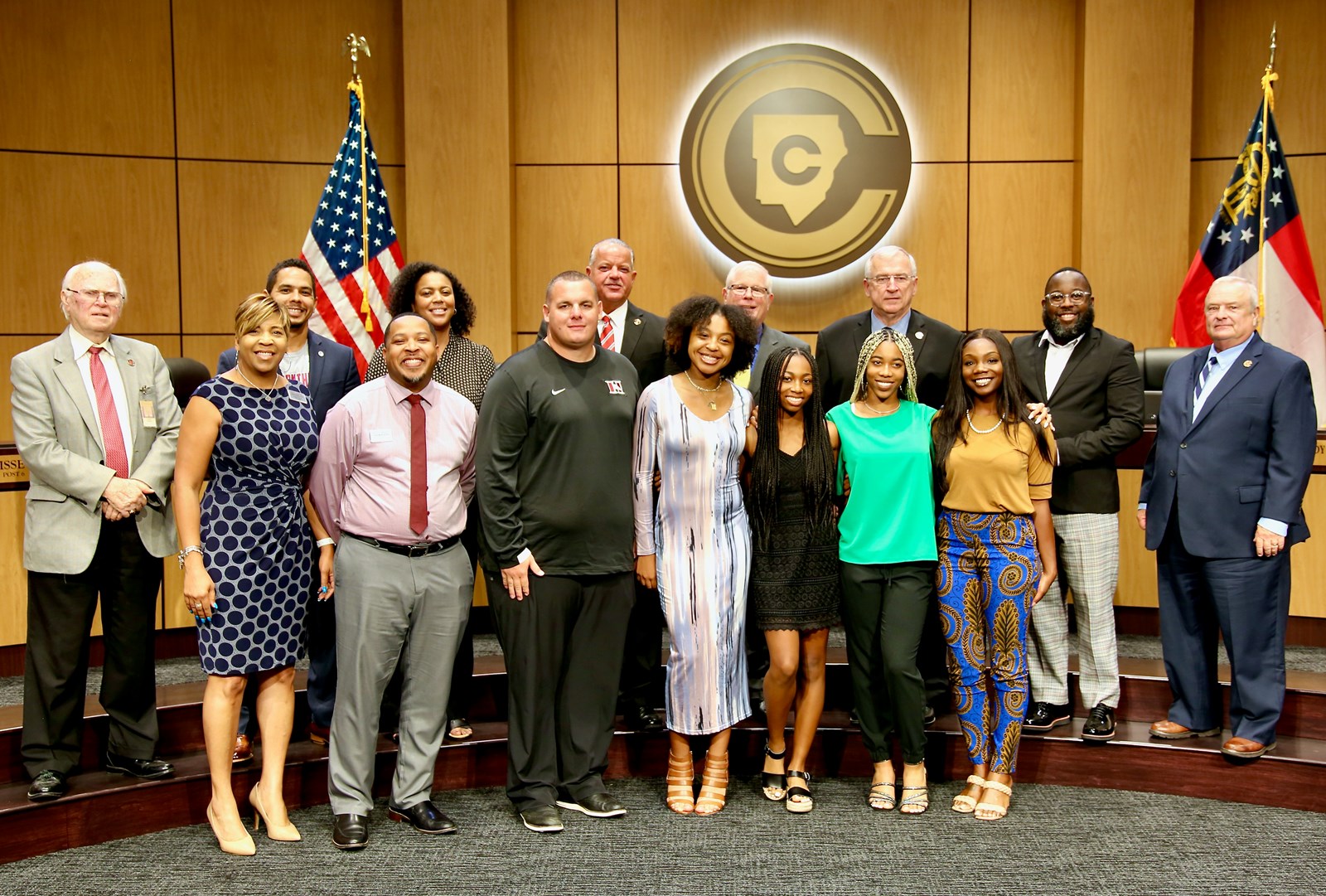 2022 Achievement of Excellence in Procurement Award – Cobb County School District Procurement Services Department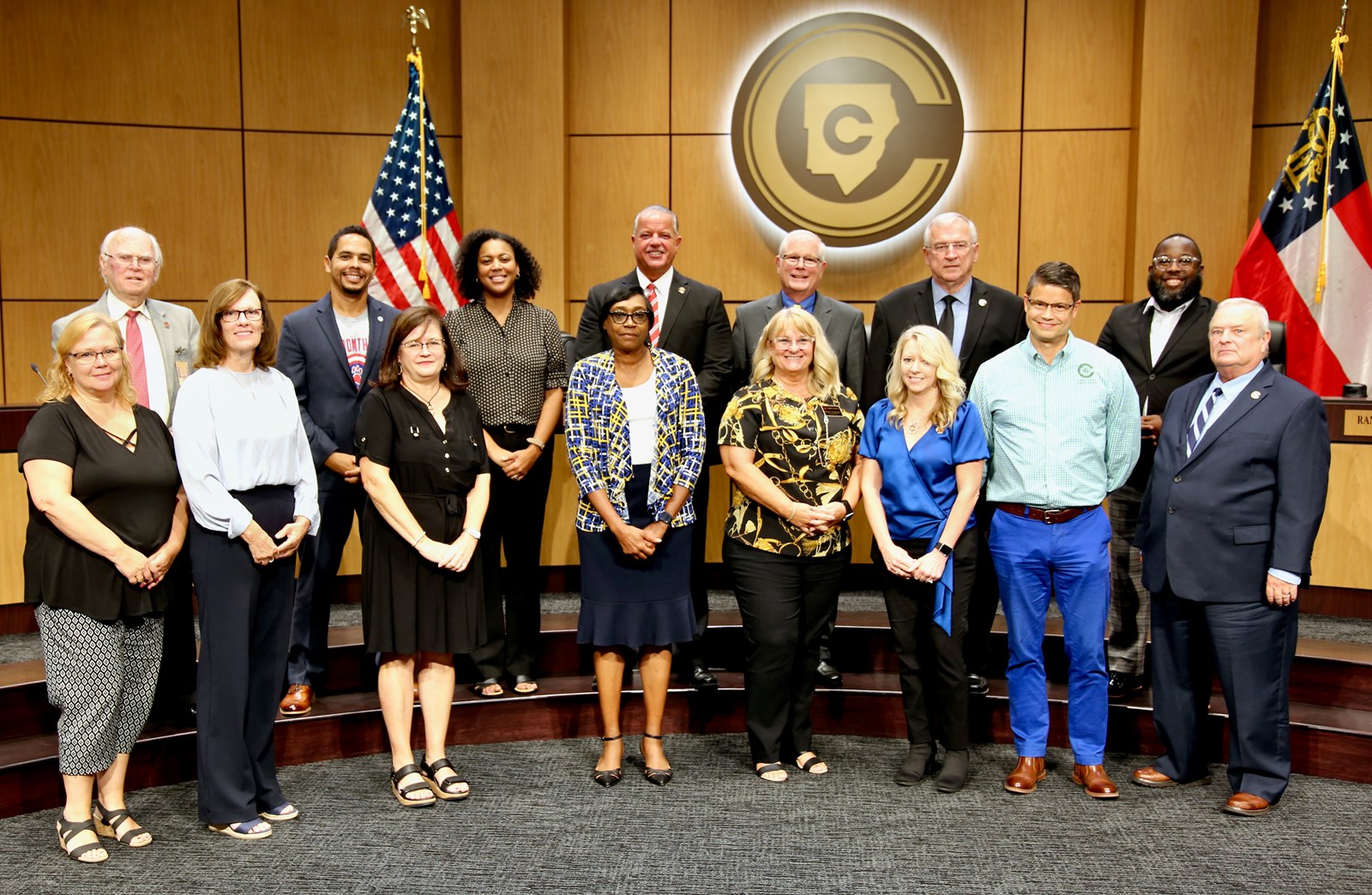 Cobb County Public Safety Appreciation Week